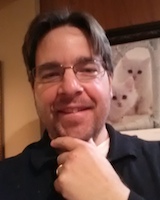 President and CEO, Blue Clay Ventures and Co-founder, Nexus Capital.
In 2015, the Nobel Peace Prize Forum named Ed as their Senior Advisor for Business Innovation and Peace.
Ed was also Chair, Association of National Advertisers Research and Measurement Council – an organization that spends over $250 Billion each year in advertising.
Mr. Martin has held key positions in top Fortune 500 organizations including The Kellogg Company helping to lead new products innovation, Coca-Cola running insights for all youth brands, Citigroup heading the Customer Satisfaction and Loyalty Research Process connecting all consumer metrics to in-market financial results, Ford Motor Company as Director of Global Consumer Insights and the Hershey Company where he led Mobile Marketing.
Ed has served as Executive in Residence at Georgetown University, and has been an advisor to the UN Millennium Project and to Ambassador of Uganda and on many advisory boards/advisory roles over the years including; Health Store Foundation, Malaria Foundation, Health People in the South Bronx, Harvard AIDS Prevention Project, Chamber of Commerce BCLC, and was Co-chair of the Parade All American Volunteering Initiative at the White House.
Martin was also an Advisor to the State Department and USAID on the Global Diaspora Initiative and on the Executive Board of the Congressional Coalition For Adoption Institute (ccainstitute.org) working with members of the Congress and Senate to shape policy to best fulfil the needs of children around the world for "forever families".
Ed has his BA from University of Michigan in Dearborn and MBA in Marketing from Wayne State University in Detroit.
He lives with his wonderful wife and daughter in the heart of Amish Country, Lancaster PA.
Starting on January 1, 2014, Mr. Martin will step in as the Chief Marketing Officer for Look To The Stars. He says:
"I deeply believe in the mission and in the founders of Look To The Stars. Myrlia and Steve Purcell have taken their desire to help people around the world and have created a powerful and unique platform that amplifies the stories that touch millions of lives. Their genuine warmth and kindness has drawn many other talented people to become a part of their mission and team over the years.
"These stories on LTTS not only help to drive awareness of the cause but serve as a catalyst to drive participation in these causes all over the world as well. LTTS has also illuminated how many people in the entertainment industry have a tremendous amount of authentic compassion and commitment in areas such as poverty, health, education, peace, the environment and many other areas.
"As CMO of LTTS, my focus will be to leverage this platform to drive massive funding for causes through "win/win" business innovation models and to help those in the entertainment industry to use these same models to drive funding into their specific causes as well.
"I'm honored to be the CMO of LTTS."
Most recent articles by Edward Martin