Last week, Los Angeles-based non-profit organization Shelter Partnership honored actor and humanitarian Gary Sinise for his dedication to our nation's active duty defenders, veterans and first responders, their families, and those in need; and his crusade of support, service and gratitude to all those who protect our freedom and serve our country.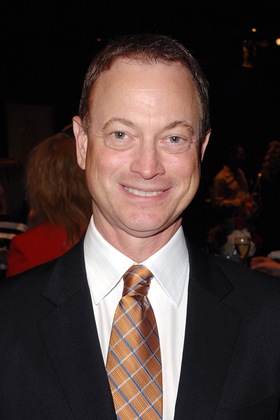 Taking place at The Millennium Biltmore Hotel in Downtown Los Angeles, Shelter Partnership's Annual Dinner also featured Fritz Coleman, NBC4 Southern California Weathercaster, as the Master of Ceremonies for the 21st consecutive year. The dinner featured a special performance by the New Directions Veterans Choir, an award-winning "a cappella" group comprised of formerly homeless veterans, and men and women who have served in the U.S. Military.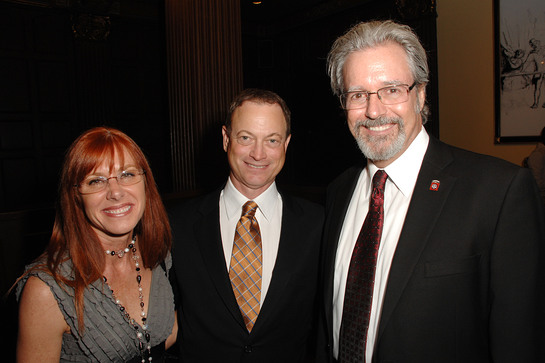 "Gary inspires us with his continued commitment to support our veterans and those in active duty, and we are delighted to honor him and his work at our Annual Dinner," said Ruth Schwartz, executive director and co-founder, Shelter Partnership. "Gary's home building projects can be seen almost as a parallel collaboration with our Shelter Partnership programs, as we both share the mission to advocate for housing for homeless veterans."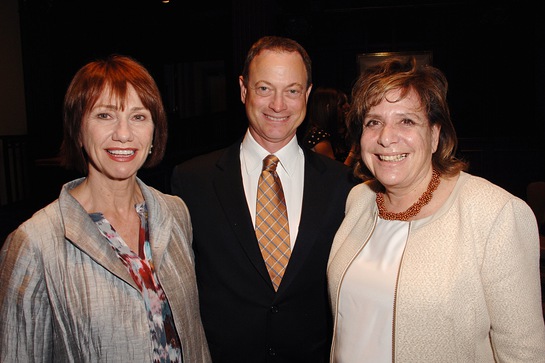 Through Building for America's Bravest partnership, the Gary Sinise Foundation is building custom Smart Homes for severely wounded veterans. Additionally, the Foundation has created programs such as the Gary Sinise Foundation Relief & Resiliency Outreach program to provide complete support to military and first-responder families recovering from trauma and loss in times of urgent need, Invincible Spirit Festivals, day-long celebrations designed to boost the morale and spirits of the patients, their families and the medical staff at military hospitals across the country and Serving Heroes, a program that provides hearty, classic American meals to our defenders across the country. Since forming the Lt. Dan Band in 2004, Gary Sinise and his band perform close to 50 shows a year for military bases, charities and fundraisers supporting wounded warriors, Gold Star families, and veterans and troops around the world.
"I commend Shelter Partnership's tireless work advocating for not only veterans, but for the thousands of individuals and families who find themselves homeless each year," said Gary Sinise, actor and humanitarian. "I am grateful to be honored by Shelter Partnership for my advocacy for veterans, and I hope that this event helps raise more awareness and motivates people in our community to help."