A new photo exhibition featuring the Backstreet Boys is set to raise money for victims of Superstorm Sandy.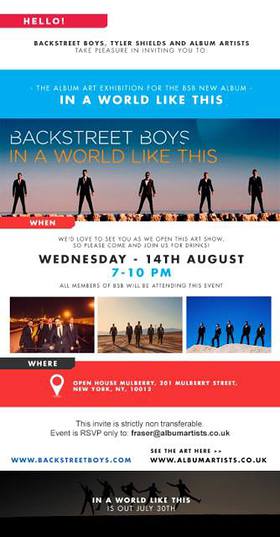 The boy band have teamed with photographer Tyler Shields for the exhibition, which opens at the Openhouse Mulberry Gallery in New York on Thursday.
The band will attend a private viewing of the photos on Wednesday. Limited edition signed photos will be available, with proceeds going to the Sandy New Jersey Relief Fund.
View the artwork here.