Action star Bruce Willis's fourth bike is currently under the hammer in a charitybuzz auction benefitting the Boot Campaign.
The Die Hard hero earmarked five of his bikes to raise funds for the grassroots initiative, which raises awareness for U.S. troops.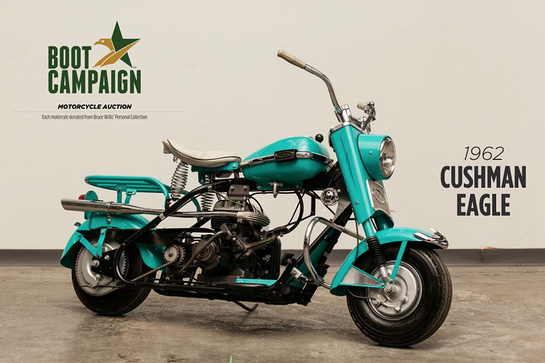 So far, the 1988 Yamaha TW, 1991 Yamaha XT 350 and the 2005 Ducati 1000DS have gone, leaving only the 1972 Harley Davidson Ironhead Sportster XLH after this auction finishes on September 25th.
Willis, born on a military base in Germany, has had a long-standing commitment to supporting veterans and wounded combat troops, and he is not alone.
Just last month, Boot Campaign supporters and actors Steven Grayhm (White Chicks and The Five People You Meet In Heaven), Matt Dallas (Kyle XY) and Charlie Bewley (Twilight and Vampire) hit the road to spread awareness and encourage Americans to get behind them in the quest to make the film, Thunder Road, which raises awareness for PTSD.
The actors need support from the public to make this film happen, however. To find out how you can help spread the message and support returning troops, visit ThunderRoadFilm.com.