By Elizabeth Willoughby on
Malala Yousafzai, the Pakistani teenager who was shot in the head by the Taliban on her school bus and lived, has appeared recently in Western television and radio interviews and even addressed the UN on her birthday, and always her message is the same – every girl and boy should have the right to an education.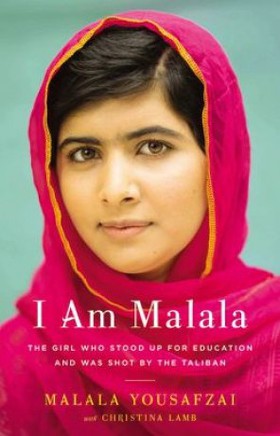 She has co-written a book, called "I am Malala: The Girl Who Stood Up for Education and Was Shot by the Taliban". Now sixteen years old, she says, "I am Malala is not only my story. This is a story of every girl who has suffered from terrorism in Swath. And I'm telling the story of not only one Malala. This is the story of every Malala, in Afghanistan as well because they have also seen terrorism. I hope that people will read this book and understand what is happening in Pakistan and Afghanistan and how people are suffering to terrorism and extremism."
The young woman describes her former home, Swath, as a paradise, with tall mountains, skiing, lush fields and healthy rivers. But then the Taliban arrived in 2004. She says they misused Islam for their own benefits. They blew up hundreds of schools, flogged people and killed others. They forbid education and forced women into the role of slave within the walls of their homes.
Malala believes in equality and that no man has the authority to decide how women should live, but she says she didn't realize how important her education was to her until it was taken away. She believes the terrorists are against education for girls because they are afraid of educated women and the power of knowledge.
"I believe that I'm recovering," says Malala, "because people have prayed for me and because God is with me, Allah is with me, and he has given me this new life, and it's for a cause, and the cause is education."
"I Am Malala" is available at Amazon.com and Amazon.co.uk and other leading book sellers.