On Sunday, November 19th, thousands of people gathered in Central Park, NY to support Voices Against Brain Cancer's Annual "Join The Voices" Run/Walk to help raise further awareness for brain cancer and brain tumor research.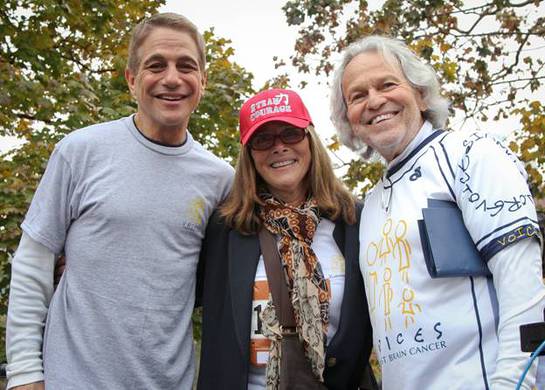 Among them were American television, screen and stage icon, Tony Danza, and beloved American journalist and television personality Meredith Vieira.
Voices Against Brain Cancer was started in loving memory of Gary Lichtenstein who lost his valiant battle with brain cancer on October 1, 2003. Their mission is to find a cure for brain cancer by advancing scientific research, increasing awareness within the medical community and supporting patients, their families and caregivers afflicted with this devastating disease. Find out more here.