Bode Miller skipped the Olympics closing ceremony and cheered on the Dwight School Lions boys varsity basketball team as they won the championship title against Leman Manhattan Prep on their new home court at the Dwight School Athletic Center in East Harlem.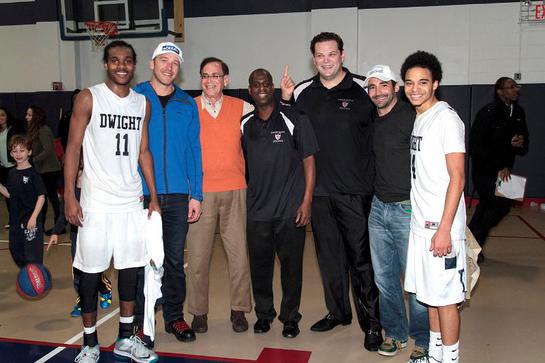 Miller, a long-time Dwight School and ICL Champion, staunchly believes in Dwight's educational philosophy of "igniting the spark of genius" in every child. He said, "Dwight instills the same sense of passion, perseverance, teamwork, and leadership skills in student-athletes that I needed to become an Olympic champion."

Founded in 1872, Dwight is dedicated to educating the next generation of innovative global leaders. It was the first school in the US to offer the comprehensive International Baccalaureate curriculum for students from preschool through grade 12. It is the flagship campus of The Dwight Schools, a global network of programs and campuses in London, Seoul, Beijing, and on Vancouver Island — all of which rest on three pillars: personalized learning, community, and global vision. Dwight School graduates attend leading colleges and universities around the world such as Harvard, Yale, Princeton, Stanford, MIT, and Oxford.
Source: PR Newswire