Last week, "Pretty Little Liars" star Brant Daugherty visited the New Horizons workshop in the San Fernando Valley.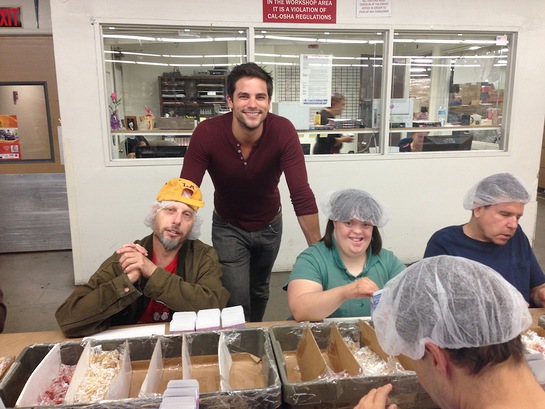 New Horizons is a non-profit that has been serving adults with special needs like Autism, Asperger's, Down Syndrome, Cerebral Palsy & Epilepsy for over 60 years. The New Horizons "workshop" provides employment opportunities for the individuals New Horizons serves.
Find out more about New Horizons here.