By Crystal A. Johnson on
Actor James Lesure recently took time from his busy shooting schedule as newly joined member of NBC's Lipstick Jungle to walk the runway in show of support of Eco-friendly fashion.
During Fashion week, Lesure strutted his stuff in a recycled wool blazer by Sean John and gray organic t-shirt by Edun.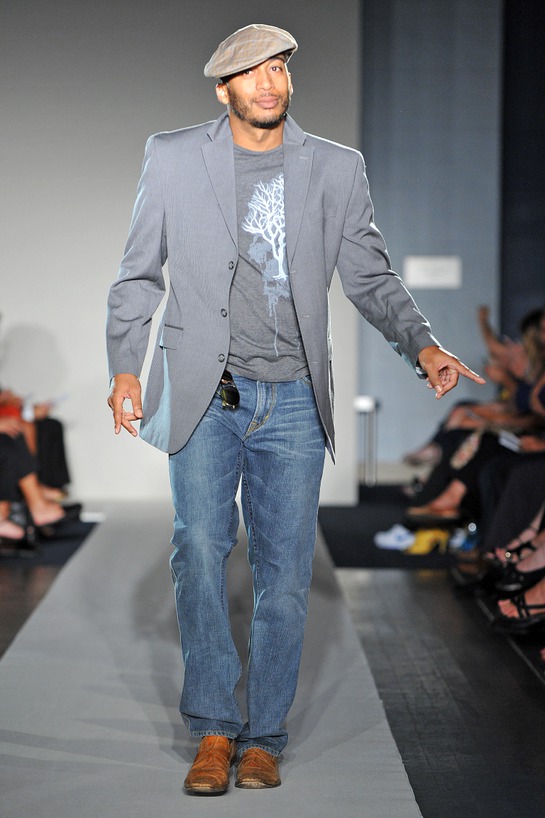 The eco-friendly star had this to say about what going green means to him, "It means taking care of this planet like it was my home, my neighborhood. I consider this planet one big neighborhood… It's all connected to me."
Lesure is best known for his role as Mike Canon on the series, Las Vegas.