Mary Lambert performed this week at the United Nations HQ for Human Rights Day.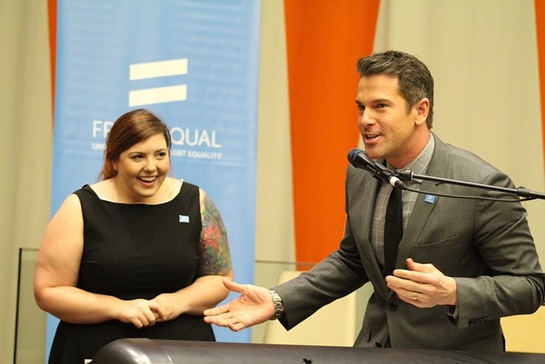 The theme of the event was "Love Is A Family Value" highlighting the fact that LOVE, regardless of whether or not it is between someone of the same sex or someone of the opposite sex, should be embraced and encouraged (and IS a family value)!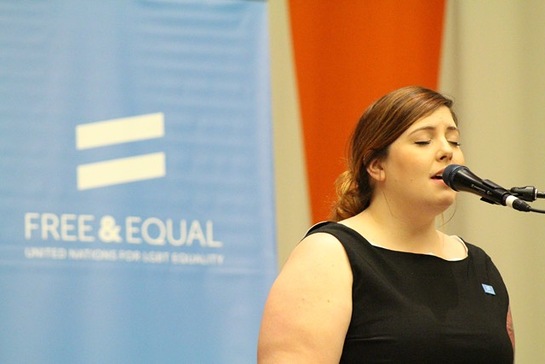 LGBT people play a variety of family roles, whether as sons and daughters, brothers and sisters, parents, cousins or other family members. While for many, family ties provide a vital source of strength and stability, too many LGBT people experience rejection, even violence, at the hands of members of their own families. Research suggests that family rejection is a primary driver of LGBT youth homelessness in many cities, and can lead to young LGBT people feeling isolated, depressed, even suicidal.
This event – the first ever held at UNHQ on this theme – explored the role that family plays in the lives of LGBT people, the consequences of societal homophobia and transphobia on family life, and the transcending impact of parental acceptance. It also examined family diversity and the experience of large numbers of same sex parents raising children in a world where discriminatory attitudes persist.