By Tim Saunders on
Malala Yousafzai turned 18-years-old yesterday, and celebrated by getting people around the world to call for education for everyone.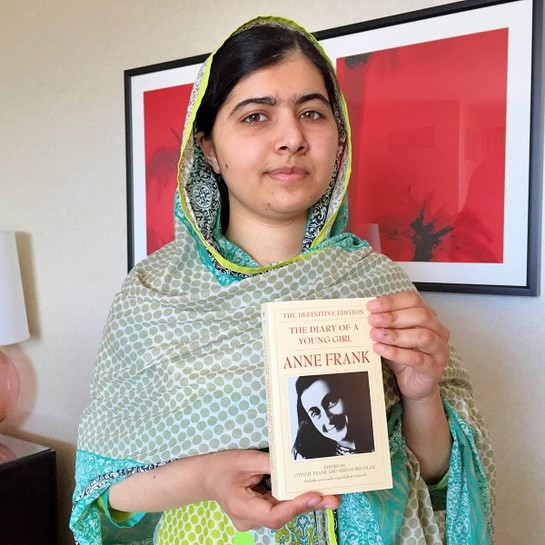 The activist had her supporters post photos of themselves with their favorite books as part of the #booksnotbullets campaign, imploring world leaders to understand that education is the best investment for our future.
Malala chose The Diary Of Anne Frank as her favorite book, as she says it reveals the courage and strength of a young girl living under conflict.
"It inspires me to believe that every child deserves the right to dream, the right to learn and the right to live in peace.
"I urge world leaders to prioritize education because education is the only way through which we can defeat terrorism, fight against poverty and bring peace and prosperity. The money that is spent on just a few guns, if given to a child's education, can change that child's life.
"We cannot stop terrorism just by killing the terrorists and people. We need to fight against the ideology of terrorism and extremism, and that can be done successfully only through education. If a child, suffering from poverty and difficulties, is not given a book, he will pick up a gun.
"I call on my sisters and brothers all around the world to join me in this mission – #booksnotbullets."
Find out more here.