The international community must urgently increase education funding for Syrian refugees to avoid a lost generation resulting from the country's civil war, education activist Malala Yousafzai said on Monday (July 13).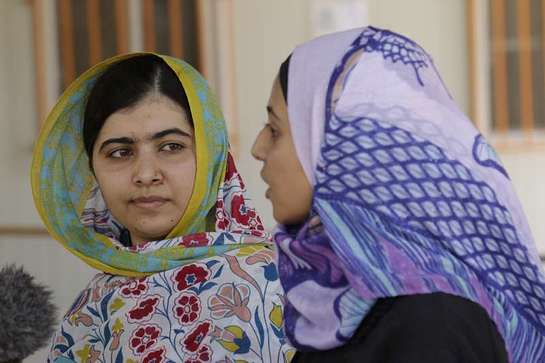 The Nobel Peace Prize winner was on the second day of a visit to meet Syrian refugee children in Lebanon and Jordan that coincided with her 18th birthday.
"Education is a basic human right for every child. Being a refugee should not be used as an excuse for saying that we cannot afford this child's education," Malala told a news conference in Azraq camp, which is currently host to more than 20,000 Syrian refugees.
"There are rich countries in this world who can afford to spend money on weapons, who can afford to spend money on the war in Syria, but when it comes to education most of them have been quite stingy," she said.
During her visit to Azraq, Malala announced a $ 250,000 grant from her non-profit Malala Fund to provide tutoring and academic support for adolescent girls in the camp. The funding will be provided jointly to UNHCR and UNICEF, and among other initiatives will help young refugees prepare for their university entrance exams.
Malala also visited the shelter of 16-year-old Syrian refugee Muzon, herself a vocal advocate for education within the camp, particularly among young girls.
Read more here.
Source: UNHCR