After helping define the 1980s new wave aesthetic with her band Scandal, singer-songwriter and performer, Patty Smyth, continued her triumphant run throughout the 1990s, writing and performing chart-topping and award-winning singles. But since 1999's greatest hits package, Patty hasn't issued any albums. Now, just in time for the holiday season, Patty is gifting her fans with her first release in 16 years with the Christmas album, Come On December.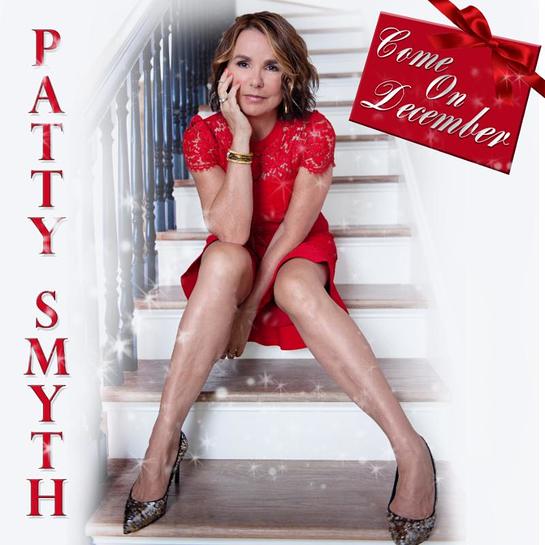 The eight-track album puts Patty's signature pristine and emotive vocals front and center within this cozy, elegant, acoustic pop-rock collection of cherished standards and spirited originals. Patty's eloquent, signature sense of phrasing and melody make this album both a holiday classic and unmistakably a Patty Smyth record.
On Come On December, she sings defining modern versions of "Have Yourself A Merry Little Christmas," "The Christmas Song," "Do You Hear What I Hear," and "Auld Lang Syne." Her newly minted originals, "Come On December," "Walk With Me" and "Broken" exquisitely conjure up feelings of instant nostalgia and heartwarming emotionality brought on by the cherished canon of holiday music.
In conjunction with the album, Patty has launched a PledgeMusic campaign that runs from Friday, Oct. 23rd thru Thursday, November 19th. One hundred percent of the money from the campaign will benefit Headstrong, a non-profit organization whose mission is to provide cost-free, stigma-free, and bureaucracy-free mental healthcare to post-911, and Iraq and Afghanistan combat veterans.
Come On December will be available on Patty's online store and digital stores (via Tunecore) Friday, November 20th. In December, Patty and band will be performing in both New York and Los Angeles. Currently, Patty is in the studio working on her 2016 release.