Over the weekend, Smile Train, the world's largest cleft charity hosted a journey to Mexico, where actors and Smile Train supporters, Elizabeth Henstridge and Zachary Abel got to see the organization's local programs in action.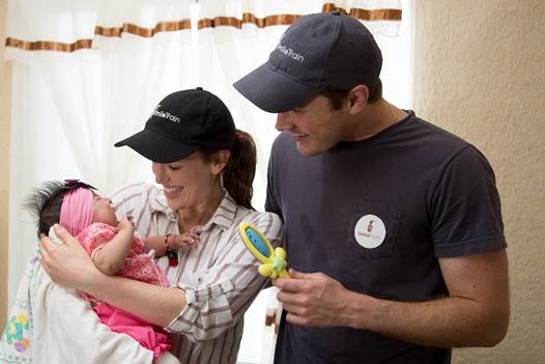 During the visit, Elizabeth and Zach had the opportunity to learn more about the organization's sustainable model and Smile Train's local medical partners who are on the ground helping cleft patients 365 days a year.
In addition, they were able to:
· Visit a cleft patient and her family at her home,
· See Smile Train's in-country surgeons perform life-changing cleft surgery firsthand at one of Smile Train's local partner hospitals, and;
· Visit one of Smile Train's local partners at their Speech Therapy Summer Camp and meet with patients who received surgery and are now enrolled in an innovative speech therapy program.