YMCA releases major research today as it partners with #IAMWHOLE – an NHS anti-stigma campaign fronted by Jordan Stephens (Rizzle Kicks).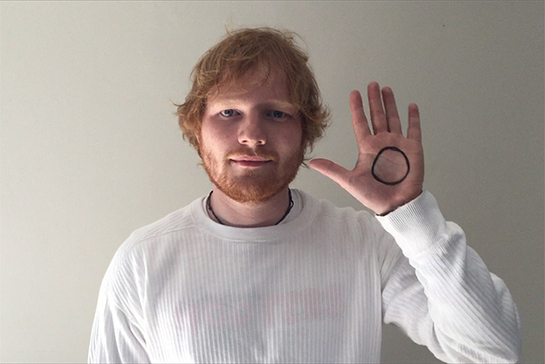 More than one in three young people with mental health difficulties experience stigma, according to major new research released by youth charity, YMCA.
The I AM WHOLE report published today in support of an NHS anti-stigma campaign being launched by UK music star Jordan Stephens (Rizzle Kicks), also shows that, of the young people who experience this stigma, more than a third say it happens at least once a week and 54% say it originates from their own friends.
Researchers spoke to more than 2,000 11 to 24-year-olds and found that 38% of those with mental health difficulties felt they were stigmatised. Of those, 56% said this stigma made them less willing to access professional support for their mental health difficulties and 70% were less likely to speak about their problems.
Stigma comes in many forms for young people, including being left out of activities (54%) and verbal abuse (36%). In addition, it also damages confidence (85%) and negatively impacts on their school performance (59%).
YMCA's research supports the #IAMWHOLE campaign that is hoping to combat stigma and normalise mental health difficulties among young people. It is supported by major celebrities, including James Corden, Dermot O'Leary and Ed Sheeran and is asking people to:
• Challenge harmful language used to describe mental health difficulties so that young people can ask for help without fear of negative labels.
• Ask for support from friends, parents, teachers, GPs or youth workers
• Show support by joining the #IAMWHOLE movement on social media and posting 'circle on hand' selfies in support of the anti-stigma message
• Find and get help by visiting www.findgetgive.com – a mental health services directory for young people created by YMCA's Right Here project in partnership with other local groups in Jordan's childhood home of Brighton & Hove. This site allows users to search for support, share stories about their own mental health and give feedback on services they have used for others to read. 'Find Get Give' also includes resources for parents and carers. Services are being added to Find Get Give all the time and providers are being encouraged to add their work using the online form.
In addition, Jordan has written a new song 'Whole' about tackling mental health issues and the #IAMWHOLE campaign features in the song's music video, along with young people from YMCA's Right Here mental health project in Brighton.
Denise Hatton, Chief Executive of YMCA England, the national council of YMCAs in England and Wales, said: "YMCA's research backs up conversations we have had with young people in which they have told us mental health is one of the principle worries affecting their generation today.
"What is alarming from these findings is the widespread stigma young people are now seeing or experiencing from others that is making them less likely to seek professional help. YMCA's mental health services make a huge difference to the lives of young people with mental health difficulties but it is clear more needs to be done to support those who are currently slipping through the net.
"That's why I encourage everyone to support #IAMWHOLE to help overcome the stigma we have identified and the negative consequences young people are facing when trying to deal with their mental health difficulties alone."
Jordan Stephens, said: "The #IAMWHOLE campaign message that 'together we are whole' is so important and I am pleased to be launching it today on World Mental Health Day.
"My mum is a trained therapist so I've seen how important it is for people to get the right support and not to feel isolated. I've also had friends and people close to me seriously affected by mental health issues. I wrote 'Whole' to express how I was feeling at the bottom of a situation. When the NHS suggested it could be used to give other people a way of feeling less alone, man that felt really good."
Other findings from the YMCA's research report include:
• More than three quarters (77%) of young people know someone who has experienced difficulties with their mental health.
• Anxiety (66%) and depression (51%) were the most common mental health conditions experienced by young people.
• Young people who believe stigma exists believe they can best tackle it by talking more about mental health (64%) and sharing their experiences (60%).
• 81% of young people who believe stigma exists say that school is the best place to combat it.
Dr Tim Kendall, National Clinical Director for Mental Health for NHS England, said: "A lot of work is being done by the NHS in England to support improvements in children and young people's mental health and wellbeing, including major investment and service transformation over the next five years.
"Reaching out to young people who aren't coming forward to access services due to fear of stigma is so important and the #IAMWHOLE campaign is helping to start that conversation with young people today online, through social media and an anti-stigma challenge initiative for schools."