Here's your chance to go wine tasting with Jennifer Lawrence, and help a good cause.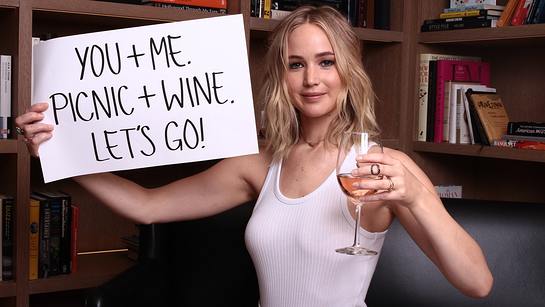 omaze.com is giving you the chance to join the actress at one of California's many vineyards, picnic among the vines, and partake in a few lawn games.
Every donation gets you more chances to win this once-in-a-lifetime day out, and you will also have the chance to pick up some unique merchandise too.
Donations will go to Represent.Us, an organization that brings together conservatives, progressives and everyone in between to fix America's broken political system. All across America, volunteers are working together to pass state and local anti-corruption laws that stop political bribery, end secret money and fix our broken elections. Represent.Us is building an America where the highest quality ideas, not the biggest spenders, determine political outcomes; where the most qualified people run for office and win; where elections are competitive and equitable, and our leaders represent us. Your donation will help Represent.Us get closer to achieving its vision of an America where the government represents the people, and works for you and your family instead of special interests and lobbyists.
To find out more about how you can win this great prize, click here.