Born Free USA, a global leader in animal welfare and wildlife conservation, brought its unique message of Compassionate Conservation to an audience of Hollywood stars and animal lovers at its late September benefit at the Palihouse West Hollywood, exceeding fundraising goals by raising more than six figures in donations.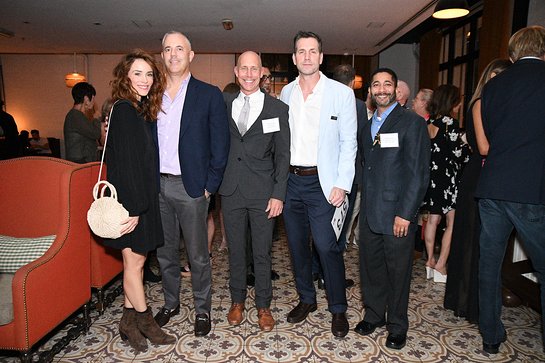 In addition to several high profile television executives and Born Free supporters, notable Hollywood actors Katie Cleary, Edward Holcroft and Abigail Spencer attended the benefit to hear about and support the charity's work to end cruelty to wild animals – in captivity and in their natural habitat – and to keep wildlife in the wild.
"These are tough times for wild animals, both here in the United States and around the world," said Prashant K. Khetan, CEO and general counsel of Born Free USA. "Captive animal abuse, trapping, the brutal killing of animals for their fur, and the international trade in wild animal parts, such as ivory, that threatens to drive species to the brink – these are all issues that Born Free USA tackles on a daily basis. And yet, at the event, so many guests stepped up to become partners with Born Free in this fight – we are truly humbled and moved."
The money raised at the event will go towards animal care at Born Free USA's Primate Sanctuary in Texas, the largest in the country, as well as support the charity's collaborative efforts with local anti-trapping and anti-fur groups to change laws at the state level.
The event's keynote speaker, Will Travers, son of the stars of the classic wildlife movie Born Free, explained why the success of the evening was so important: "Running a nearly 200 acre Primate Sanctuary with nearly 600 residents – confiscated animals, primates that have been voluntarily surrendered by labs, donated 'pets' – is a massive undertaking. Food, maintenance, new enclosures and our dedicated care team cannot be paid for without the generous support of our friends and partners. The money also will allow us to take our campaign work, aimed at ending the keeping the wild animals as 'pets' to the next level."
According to Khetan, Born Free USA plans to make this an annual event in Los Angeles, and is exploring future events in New York, Washington, D.C., and elsewhere.
For those who would like to support Born Free USA and make a donation, click here.