Here's your chance to picnic with Ellen Pompeo and visit a wildlife sanctuary together.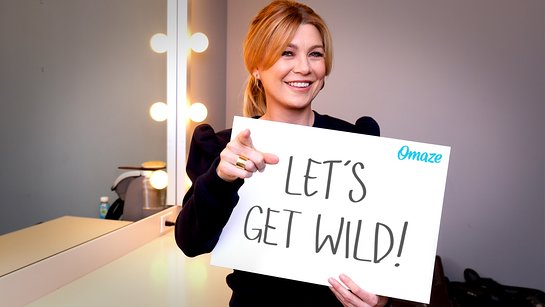 Simply by donating to the Ellen DeGeneres Wildlife Fund through omaze.com, you and your luckiest pal could win the chance to meet Ellen Pompeo at a wildlife sanctuary, where you'll learn all about exotic animals in a place committed to their healing and safety. After that, you'll bond with her over a delicious picnic lunch and talk about the awesome animals you just saw, Grey's Anatomy, whatever you want. Get ready to have the time of your life (doctor's orders!). Flights and hotel included.
The more you donate, the more chances you have to win.
The Ellen DeGeneres Wildlife Fund supports global conservation efforts for critically endangered species. The Fund's first initiative is to build a permanent home for The Dian Fossey Gorilla Fund which will secure the future of wild gorillas in Rwanda. This project, The Ellen DeGeneres Campus of the Dian Fossey Gorilla Fund, is a multi-acre complex that will inspire and educate local communities and tourists, engage scientists and conservationists to share knowledge, and provide a training ground for a new wave of African scientists committed to conservation.
To find out more, head over to omaze.com now.