Here is your chance to join Sheryl Crow at her gorgeous Nashville ranch and go horseback riding – and help a worthwhile charity.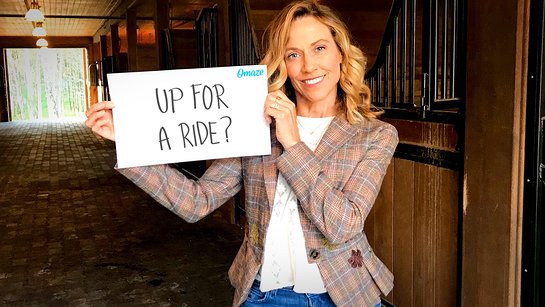 omaze.com is giving you this amazing opportunity, and all you have to do is donate to the Pink Lotus Foundation. The more you donate, the more chances you have to win.
As well as the opportunity to ride with Sheryl, you will also get the chance to join her over tea, as well go home with a copy of Breasts: The Owner's Manual, the widely anticipated book by Dr. Kristi Funk with a foreword from Sheryl (signed by both!).
The Pink Lotus Foundation is a nonprofit organization that enables low-income, uninsured and underinsured women in the United States to receive 100% free breast cancer screening, diagnosis and treatment services. This inspiring organization provides more than just financial aid—it lends a helping hand to women facing adversity and strives to remove uncertainty, fear, and confusion by providing a clear path to healing and peace of mind.
To find out more, and enter the draw, click here.