omaze.com is giving you the chance to go behind the scenes on the Game of Thrones set with Emilia Clarke – and all you have to do is donate to charity.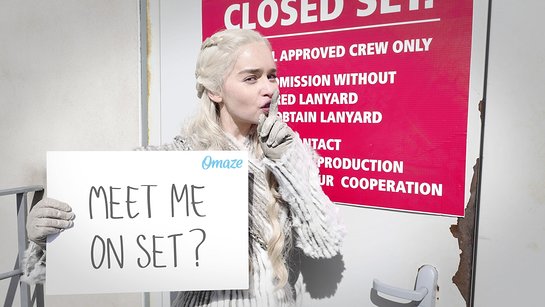 The more you donate to the Royal College of Nursing Foundation through omaze.com, the more chances you have to win this once-in-a-lifetime opportunity to join Emilia Clarke on the set of Thrones in Belfast, and join the actress for lunch.
The Royal College of Nursing Foundation provides vital support for the nurses, midwives and health care assistants who care for us and our families day in and day out. The Foundation encourages young people to join the nursing profession, funds education and training opportunities, lends a hand to those struggling to meet the rising cost of living and provides advice and support to get their lives back on track. Your donation through this campaign will directly support the funding of a new generation of specialist nurses, whether they're working in a stroke unit, a cancer ward, a diabetes clinic, a neurological center or another specialist setting.
To find out more and enter, click here.