The Fulfillment Fund Leadership Council presented their 7th annual Taste of Summer on Saturday, July 28 in Culver City, CA.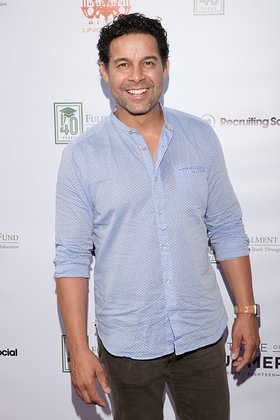 Taste Of Summer has quickly become the exclusive food and drink tasting event of the summer! This year's event was hosted by Jon Huertas, star of NBC's "This Is Us" and co-owner of CLUTCH, Venice Beach. Honorary Chef Eric Greenspan (Food Network star and chef/owner of Brekkie Breakfast Burritos), Honorary Co-Hosts Devin Alexander (New York Times best-selling author) and Shira Lazar ("What's Trending") joined the fun and festivities at Unici Casa where guests were treated to the beautiful atmosphere of one of Los Angeles' premiere special events venues. Taste of Summer featured an array of renowned chefs, restaurants, wineries, breweries, and beverage makers, including Clutch, Preux & Proper, Phorage LA, Barbara Jean, iPic Entertainment, Kikori Whiskey, Neighbor, Knob Creek and Milk Jar Cookies.
Among the celebrities in attendance were Zuri Adele (Freeform's upcoming "The Fosters" spin-off "Good Trouble"), Mary Chieffo ("Star Trek: Discovery"), Jon Huertas ("This Is Us"), Ken Kirby ("Good Trouble"), Christine Ko ("Hawaii Five-O"), Tommy Martinez ("Good Trouble"), Elle McLemore ("Army Wives"), Goya Robles ("Get Shorty") and Johnny Sibilly ("Pose").
The Fulfillment Fund has empowered youth through education for four decades. With a mission to make college a reality for students growing up in educationally and economically under-resourced communities, the Fulfillment Fund seeks to open young people's eyes to the possibility of college, change their beliefs about what they can achieve, and support them on their path toward a college education. Through a comprehensive array of unique college access services, the Fulfillment Fund provides classroom-based instruction, college and financial aid counseling, individual and group mentoring, digital learning courses, scholarships, experiential learning groups, college field trips, and more. To learn more please visit www.fulfillment.org.
The Fulfillment Fund Leadership Council is a young professional's volunteer network of more than 100 members who support the Fulfillment Fund mission through fundraising, service and advocacy. Established in 2009, members range in age from 25 to 45, work in diverse industries such as finance, law, entertainment and technology, and are active philanthropists. Leadership Council members support the Fulfillment Fund by volunteering, mentoring students, building corporate partnerships, serving as ambassadors for the organization, and raising funds through events such as Taste of Summer, the LA Marathon and other fundraising and programmatic events throughout the year.