American luxury jeweler David Yurman has announced the launch of their exclusive unisex bracelet in partnership with Academy Award Winning Actor Geena Davis and Institute on Gender in Media.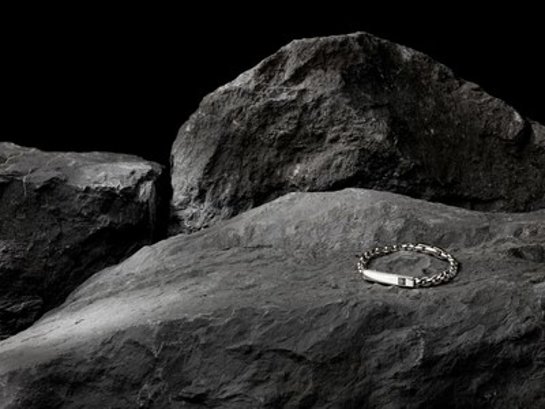 The bracelet is launching in tandem with the documentary, This Changes Everything, co-executive produced by David Yurman which debuts at the Toronto Film Festival.
The bracelet, titled, "Intersectionality by Geena Davis" is a box chain link ID style featuring a wheel of lines emanating from an equal sign. This symbol was designed by Geena Davis and represents intersectionality, a key theme explored throughout the documentary. "This symbol is meant to inspire us to embrace and celebrate the rich diversity of the world we live in" says Davis.
The bracelet is priced at $375 (USD) and will be available exclusively in select David Yurman boutiques and on DavidYurman.com. 20 percent of all proceeds will benefit the Geena Davis Institute on Gender in Media at Mount Saint Mary's University, which is successfully influencing media and entertainment companies to dramatically improve the quality and quantity of female characters in media.
This product collaboration is the result of a long-term partnership between the Yurmans and Geena Davis. Ku-Ling Yurman serves as an executive producer on This Changes Everything and was drawn to the documentary due to her background as a cinematographer, producer, and director. Like the documentary's director Tom Donahue, and executive producer Geena Davis, the Yurmans believe that companies across all industries can be successful if gender balance is improved, stereotyping is reduced, and companies hire based on merit not sex. The David Yurman company prides itself on its female-led teams with 75% of the executive committee and almost 70% of overall staff being women. The documentary's themes are explored through the eyes of experts and researchers, first-person accounts of high-profile actors, executives and artists in the field.