The Tourette Association of America (TAA), the premier national nonprofit organization serving the Tourette Syndrome (TS) and Tic Disorder community, this week presented David Begnaud, lead national correspondent for CBS This Morning, with an award for his work in advancing the organization's mission.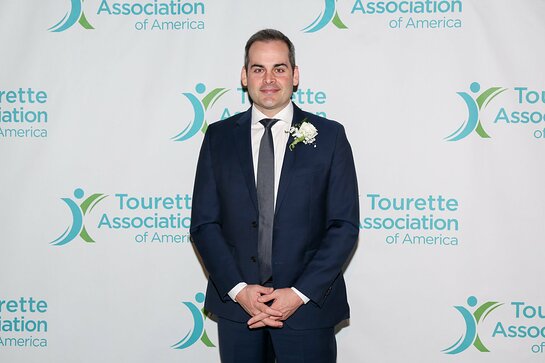 Just last year Begnaud went public with his personal story about living with Tourette and has since worked with the TAA to continue to raise awareness of the condition.
"I will make it an obligation of mine to continue to tell my story," said Begnaud, who personally accepted the award at the TAA's annual Gala at CAPITALE in the Bowery in New York City. "Telling our story prompts people to tell their own. Let's make that our obligation to raise awareness. Tell your story. It's so powerful."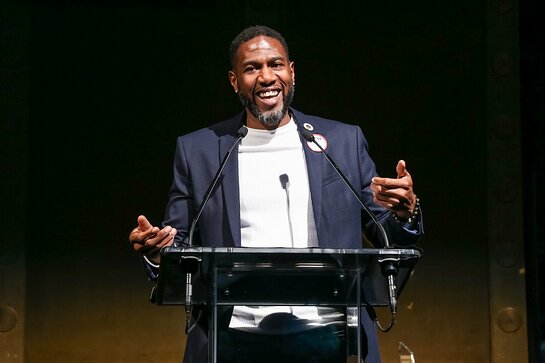 New York City Public Activist Jumanne Williams served as the keynote speaker, sharing his own experiences with Tourette and mental illness, and award-winning jazz pianist Michael Wolff provided entertainment.
"We're making headway in raising awareness, thanks to the efforts of David, Jumanne and so many others who are using their platforms and personal experiences to educate people about Tourette," said TAA CEO Amanda Talty. "Events like our Gala are critical to helping us raise the necessary funding to continue supporting the Tourette community through education, research and outreach."
Nearly 200 guests attended the event, which raised $900,000. All proceeds from the Gala support the Tourette Association of America and its mission to make life better for those affected by Tourette and Tic Disorders.
###
About the Tourette Association of America
Founded in 1972, the TAA is dedicated to making life better for all individuals affected by Tourette and Tic Disorders. The premier nationwide organization serving this community, the Association works to raise awareness, advance research and provide on-going support. The TAA directs a network of 32 Chapters and support groups across the country. For more information on Tourette and Tic Disorders, call 1-888-4-TOURET and visit us at tourette.org, and on Facebook, Twitter, Instagram and YouTube.