The Teens for Food Justice (TFFJ) 2023 Gala was held at the Lighthouse at Pier 61, Chelsea Piers in New York City, to celebrate the 10th anniversary of the organization and support its ongoing efforts to make fresh food more accessible and improve nutritional health within New York City and Denver's low-income communities through school-based, youth-led hydroponic farming.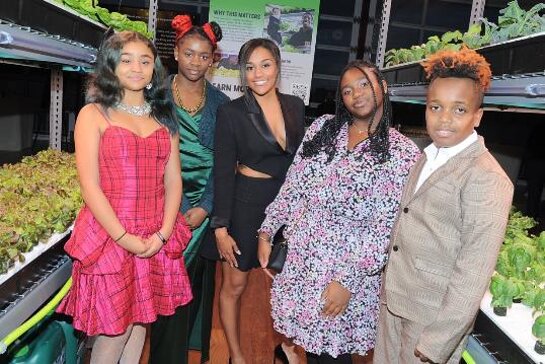 The Gala featured artist and Emcee Ariana DeBose and celebrity chef Melba Wilson. The Honorees at the 2023 Gala were Randy Stern (Teens for Food Justice Champion) and Alyssa Gardner-Vazquez (Distinguished TFFJ Alumna). The auction and fundraising was conducted by C K Swett.
Students construct the hydroponic farms and grow the crops as part of their STEM classes. Each farm can produce up to 10,000lbs of fresh produce per year. As one TFFJ farmer puts it, "Healthy eating should be a right". TFFJ's target by the end of 2024 is to operate 10 farms involving 26 schools and feeding some 13,000 students. The 2023 Gala raised almost $950,000 and counting.
Notable attendees included: Ariana DeBose, Melba Wilson, Randy Stern, Alyssa Gardner-Vazquez, Katherine Soll, Tara Swibel, Erich Bergen, Selvena N. Brooks-Powers, Alisha Antonetti, Sanniyah Watson, Namar Antoine.