From lottery tickets to underwear, bubbly to dog food, celebrities have been revealing how they would spend their last £20 as part of a campaign launched by international development charity Sightsavers to highlight how less that £20 can restore the sight of someone in the developing world.
TV presenter Lorraine Kelly, singer Beverley Knight, M&S model Twiggy, TV actors Sunetra Sarker and Martin Clunes, singer Eliza Doolittle and presenter Kate Thornton are all behind the charity campaign which launches this week ahead of World Sight Day on 14th October.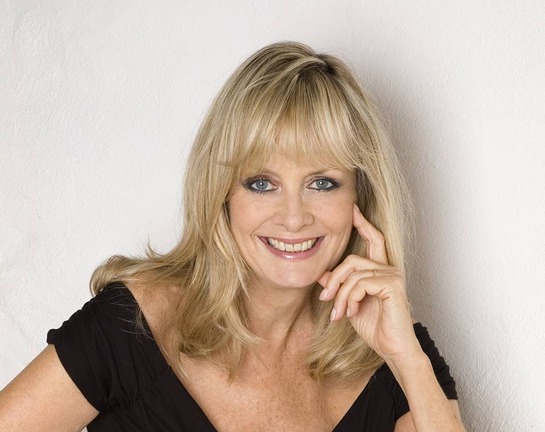 ITV favourite Lorraine Kelly commented: "My last twenty pounds would be spent on a freezing cold bottle of bubbly!" Kate Thornton revealed a more pragmatic approach to life saying: "I wouldn't! If it was all I had I'd hold on to it for as long as I could!" Whilst Eliza Doolittle quipped that she would spend her last £20 on a taxi to her mum's house.
The campaign, which is online at www.sightsavers.org/lasttwentyquid, also includes the launch of a national survey commissioned by Sightsavers which found that:
One in five people in the UK choose luxury purchases over finding £20 to save the sight of someone else.
Although almost a third of women (32 per cent) would be willing to cut back on shopping sprees in order to help someone else regain their sight, whilst 27 per cent would cut back on hair and spa treatments.
Nearly three quarters of people would miss seeing their loved ones the most if they were to lose their vision. A third of men said they would miss getting behind the wheel; more than a quarter would miss watching TV.
Some 45 million people around the world are blind, 75 per cent of whom are needlessly so and 90 per cent of those who are blind live in developing countries where accessing treatment for sight loss is harder due to a lack of medical resources and financial support. Sightsavers, which works in over 30 developing countries to prevent and cure blindness, says it can cost just £17 to transform the life of someone blinded by cataract.
For more information about the campaign and Sightsavers work visit www.sightsavers.org/lastwentyquid.