"Together, Anything's Possible," the song that country music star and former Hootie and the Blowfish front man Darius Rucker has written specifically to support the PGA TOUR's charitable initiative by the same name, has been released on the radio throughout the country following strong initial interest on iTunes.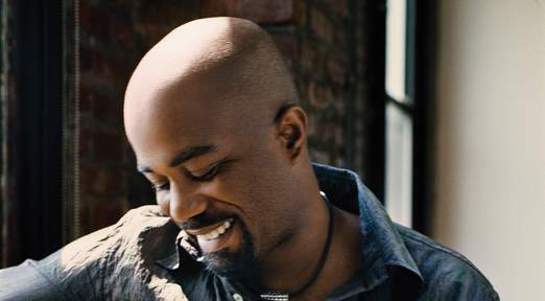 Through a unique partnership between the PGA TOUR, Capitol Records Nashville, McGhee Entertainment and iTunes, all net proceeds of the song downloads for one year are being donated to PGA TOUR Charities, Inc. In turn, 100 percent of these funds will be used to directly support various PGA TOUR charities, including The First Tee, a World Golf Foundation initiative dedicated to impacting the lives of young people through the game of golf.

"I honestly can't believe I have the opportunity to be the voice of the PGA TOUR," says Rucker. "I think everyone knows my love for golf and music, and this partnership really marries the two. It's a dream come true."

In addition to the song, PGA TOUR Entertainment, the TOUR's production company, spent two days in Charleston, S.C., earlier this month with Rucker gathering content for a custom music video that will debut in February. PGA TOUR Entertainment developed the concept for the video, which reflects the song's theme of hope and caring.

"Darius Rucker has produced a terrific song that truly captures the essence of the message, Together, anything's possible," said PGA TOUR Commissioner Tim Finchem. "We couldn't be more pleased to partner with Capitol Records Nashville and a country music star of Darius' stature, who also happens to be an avid golfer and someone whose commitment to charity aligns so well with the PGA TOUR's mission of giving back. We're also thrilled that this unique partnership has included the opportunity for PGA TOUR Entertainment to create a music video that will support the cause."

PGA TOUR Entertainment also captured footage for a "making of" video and "get involved" messages from Rucker. The PGA TOUR plans to integrate Rucker, the song, and related video content within its public-service advertising efforts across PGA TOUR telecasts and other national media outlets.
Please click here to download the song.