Basketball legend Shaquille O'Neal is bringing his DOVE Men+Care "Journey to Comfort" campaign to New Orleans during Final Four Weekend, to show sports fans that he understands the importance of taking care of himself and others.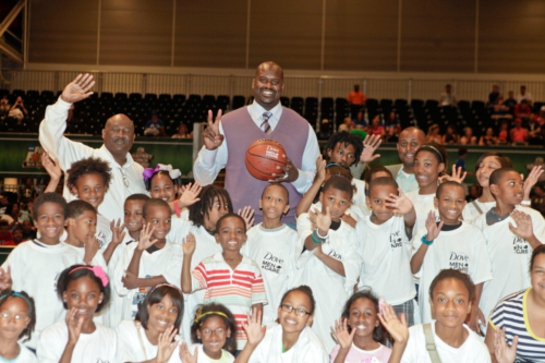 O'Neal has been giving guys a look beyond his on-court achievements through his 'Journey to Comfort' stories airing throughout the NCAA tournament, which share key moments that have helped him become comfortable in his own skin.
The "Big Diesel" stopped by the Dove Men+Care Legends Game on Saturday, March 31 to spend time with other legendary college hoop notables, and at halftime signed a basketball to be auctioned after the tournament to benefit the Boys and Girls Club of Southeast Louisiana.
Visit Facebook.com/DoveMenCareUS to learn more, and see the personal stories of O'Neal's fellow "Journey to Comfort" spokesmen, eight-time All-Star Steve Nash and Michigan State head coach Tom Izzo.