Celebrities including Ant & Dec, Gethin Jones and Jonathan Wilkes are expected to join Boyzone's Mikey Graham when he hosts the second annual Caudwell Children Celebrity Golf Classic in Scotland later this year.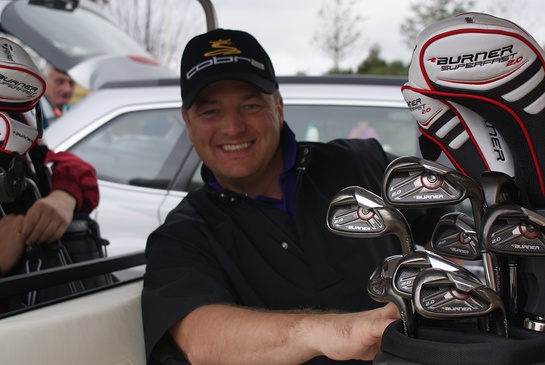 Up to 25 famous faces from stage, screen and sport are set to descend on the scenic Carrick Golf Course on Loch Lomond this September to compete for the coveted 'Best Celebrity' title, which was won by cricketer Darren Gough at the 2011 event.
Each celebrity will tee-off with a team of three paying guests and compete over two days against the stunning backdrop of the Scottish Highlands. The teams will then enjoy two nights at the five-star De Vere Cameron House Hotel including a gala dinner and awards presentation.
Hosting the event again will be the Irish singer songwriter, Mikey Graham, he said: "We've got another great couple of days ahead of us at this year's event, with a fantastic bunch of celebrities joining me on the course."
Other celebrities expected to attend the sporting fundraiser include former Chelsea star, Ray Wilkins, TV presenter, Ben Shephard and Olympians John Regis and Liam Tancock.
Teams at the Celebrity Golf Classic are still available, for more information contact the charity events team on events@caudwellchildren.com or call 01782 600611.