Boston Market hosted an event last week at the company's North Arlington, N.J., restaurant with professional skateboarder, television star and philanthropist Ryan Sheckler.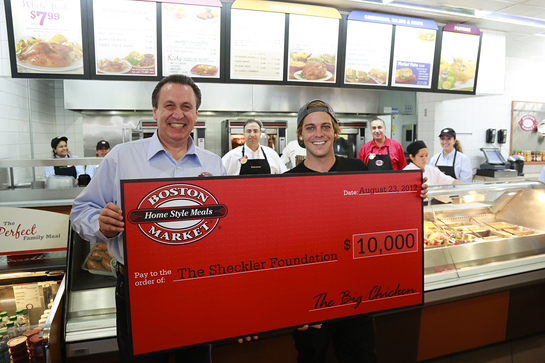 A loyalist of the home-style restaurant chain, Sheckler met with excited fans, signed autographs and accepted a $10,000 donation from Boston Market to The Sheckler Foundation, which helps enrich the lives of children and injured action sports athletes. Event attendees were treated to popular menu items and soft drinks, courtesy of Boston Market.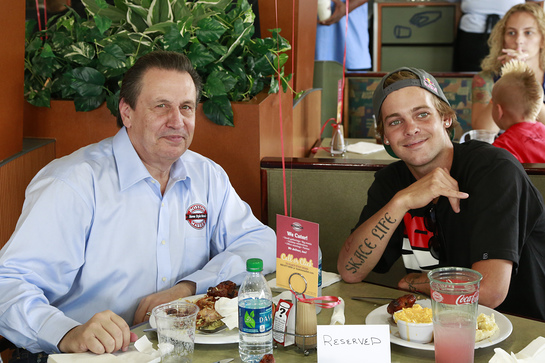 Since becoming the 2012 "Unofficial Sponsor of Summer" in June, Boston Market has placed an emphasis on living an active lifestyle through summer promotions that paid homage to major sporting events and the athlete in everyone. Last week's event with Ryan Sheckler will serve as the culmination of Boston Market's summer 2012 campaign.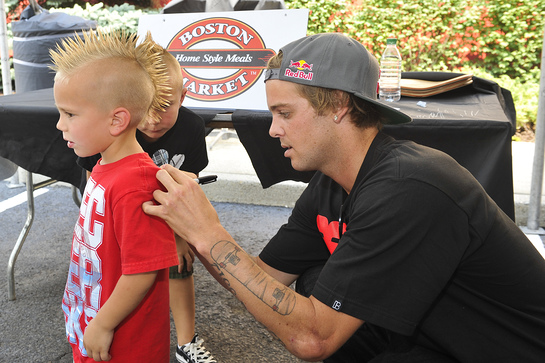 Sheckler's appearance attracted hundreds of customers into the North Arlington location along with other well-known skateboarders. The event was packed full of fans and skateboarding enthusiasts alike who met with Sheckler and participated in fun guest giveaways. George "The Big Chicken" Michel, CEO of Boston Market, presented the donation to The Sheckler Foundation on behalf of his organization.
"Ryan's dedication to his charity and his passion for Boston Market made him the ideal host for today's event," said George Michel, CEO of Boston Market. "Not only is he a legend in the skateboarding world, but he has found the time to give back to those in need as well. Boston Market is proud to support Ryan's organization and offer quality food with great service to our guests."
A Boston Market regular who was recently quoted in a national publication declaring his ideal last meal would be from Boston Market, Sheckler said, "Boston Market is one of my favorite places to sit back and enjoy a delicious meal with friends and family. Today was a huge step forward for my charity. With Boston Market's donation, we hope to help the many injured action sports athletes on their road to recovery."
At the conclusion of the event, Ryan presented George Michel with a custom, autographed skateboard to thank Boston Market for its generous donation to The Sheckler Foundation.