Omaze.com has launched an opportunity for Tyra Banks' fans to get fierce, fearless, and fabulous with their favorite star!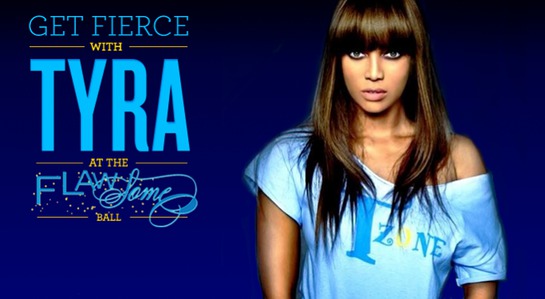 Beginning today, Tyra's fans can log on to Omaze.com, make a $5 donation and will immediately be entered for an once-in-a-lifetime chance to be flown out to New York City with a friend. The winner will bring their fiercest pose and smize for the camera, as they walk down the carpet as Tyra's special guest to the "Flawsome Ball" in New York City, which benefits her non-profit organization.
As if this experience couldn't get any better, the night is topped off with a live performance by Grammy Nominated Drake (try not to faint) and complete with airfare and hotel stay. Every five entries from this online sweepstakes benefit the Tyra Banks TZONE at the Lower Eastside Girls Club. You can read more about the Tyra Banks experience here.
Omaze offers everyone the opportunity to engage in once-in-a-lifetime experiences with celebrities, athletes and the world's greatest thinkers with the proceeds benefitting a social cause. The process works similar to a charity raffle. The user friendly site allows anyone to enter to win an Omaze experience of their choice by donating just $5. Once the deadline to enter for the experience passes, they collect all the entries and select the winners through a third party computer generated random selection process. The proceeds are delivered to benefit a specific social cause. The goal of the campaign is clearly quantified and they track the impact overtime so you can see how your support has impacted lives.