As part of the winery's continued commitment to donate more than one million meals a year to hunger relief efforts across the country, Beaulieu Vineyard (BV), the great American winery in the heart of Napa Valley winery, has announced its partnership with actor Chris Noth and the expansion of Give & Give Back.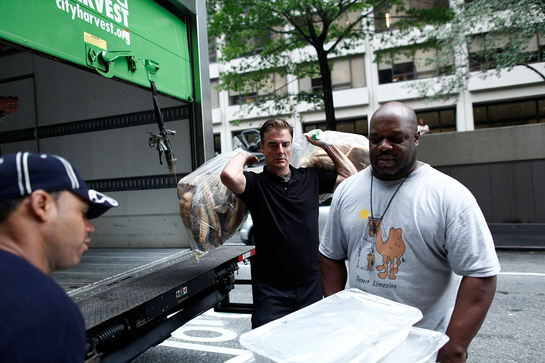 In addition to substantial regional donations to hunger relief efforts across the country, BV calls for all fans to visit facebook.com/bvwines and nominate local community members who make a difference in the fight for hunger relief – Hometown Hunger Heroes.
As spokesperson for year two of the BV campaign Give and Give Back, Noth has joined BV to elevate the issue of hunger relief in the United States and to celebrate those actively working to end hunger in America.
"Hunger relief is an important cause, and one that is especially important to me. In America each day, more than 50 million people go hungry each day. That's why I'm working with BV to bring the issue of hunger relief to the national conversation," said Chris Noth. "No one in this country should have to worry about where his or her next meal is coming from. Through a spotlight on the volunteers who are making a difference, BV is bringing this important issue the attention it deserves."
To celebrate those local heroes who are committed to Hunger relief efforts, fans can visit the Give & Give Back tab on The BV wines Facebook page and nominate a person in their life or community that supports hunger relief through donations of time, money or energy. BV will name Hometown Hunger Heroes each month based on these nominations. The "Heroes" will be publicly recognized for their dedication, and BV will make a $1000 donation in their name to the hunger-related organization of their choice.
Between now and March 2013, BV will recognize eight Hometown Hunger Heroes. At the end of March, one among these Hometown Hunger Heroes will be chosen as the National Hometown Hero and BV will donate an additional $10,000 to the hunger relief organization of their choice.
"BV has been around for more 112 years and witnessed a lot of challenging times in American history. Giving back to the local community is a value passed down by our founder Georges de Latour," said Noelle Campbell, Director of Marketing for BV. "At this time, we feel that no issue is more challenging in the US, nor more worthy of our support." Last year, BV donated the equivalent of more than one million meals to aid in national hunger relief. This year BV continues that commitment by providing donations, meals and volunteer support to more than 20 regional food banks across America.
BV invites fans to visit the Give & Give Back tab on Facebook between now and March 2013 and nominate their local hunger hero by telling them how their hero is making a difference in the community.
For more information on BV wines and to learn about efforts to relieve Hunger in America, click here.
Source: PR Newswire