In an effort to bring holiday cheer to single mothers and their children with autism who were affected by Hurricane Sandy, Brooklyn Nets guard Deron Williams and his wife Amy hosted a special holiday event Saturday, Dec. 22 at Distilled in New York City.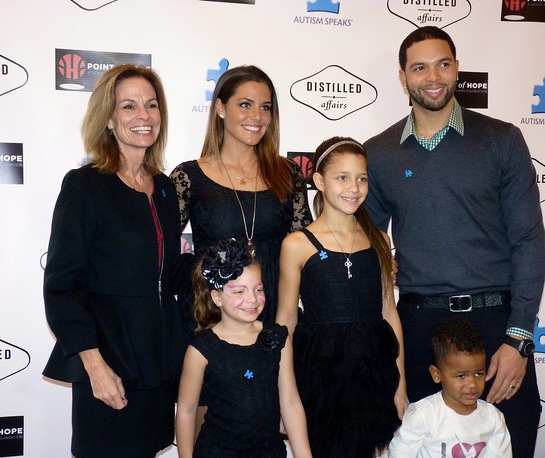 In partnership with the Williams's Point of Hope Foundation, which is dedicated to improving the quality of life of children and their families, and Autism Speaks, the world's leading autism science and advocacy organization, more than 30 New York families enjoyed a festive holiday celebration. The event was catered by renowned chef Shane Lyons, who donated his time and made the afternoon extra special. The families were also gifted with toys, some of which were featured on the Toys"R"Us Toy Guide for Differently-Abled Kids and the Ten Toys That Speak to Autism.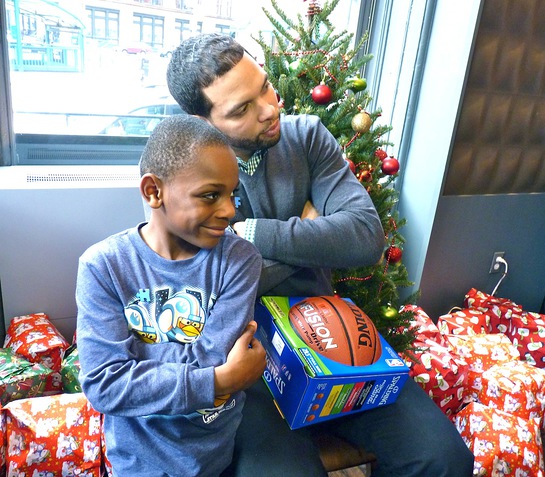 "This is exactly what the Point of Hope Foundation is all about – bringing smiles to the faces of those who need our assistance while having a great time," said Williams, a three-time NBA All-Star and two-time Olympic gold medalist. "We are excited to team up with Autism Speaks to brighten the holiday season for families, particularly following the hurricane."
"It's wonderful to celebrate the holidays with families from our community," Liz Feld, president of Autism Speaks said. "And we are so excited to join Point of Hope and our friend Deron Williams to celebrate each other in such a meaningful way. On a day like today, we're all one family."
FreshDirect also participated in the event by donating family meal packages, including fresh produce, and family style prepared turkey dinners to all the families attending.
"We want to do everything we can to help our community recover from the hurricane's aftermath," said Jason Ackerman, CEO of FreshDirect. "That's why we're honored to partner with the Williams' Point of Hope Foundation and Autism Speaks to bring fresh and healthy food to all the families in need as they rebuild during this difficult time, especially during the holidays."