Celebrity guests gathered in London's City Hall last week (26 March), as UK charity Young Epilepsy hosted its very first Champions Awards.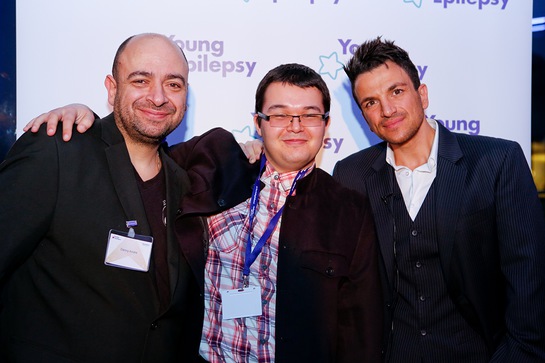 Guests included Peter Andre, Nicholas Owen, Dr Miriam Stoppard, Himesh Patel, Jean Rigby and Katie Hopkins.
The charity supports the 112,000 children and young people living in the UK with epilepsy. The Young Epilepsy Champions Awards celebrate the continued efforts of individuals and organisations across the country who are making tremendous progress in improving the lives of those affected by epilepsy.
There were 12 awards in total, marking the achievements of children and young people with epilepsy, as well as their friends, family and carers who have gone that extra mile to offer support; the efforts of professionals from across all sectors, as well as organisations that have helped to raise funds and increase awareness.
Apprentice star and business woman Katie Hopkins said: "Having lived with epilepsy for a long time, I know firsthand just what a difference it makes having someone who understands your condition. I take my hat off to all of the incredible Young Epilepsy Champions who have been nominated for making a real difference to people's lives. Well done Young Epilepsy for recognising them."
Himesh Patel – also known as Tamwar from Eastenders – said: "I have to admit that until now I was incredibly naive about the complexity and severity of epilepsy. I have been so moved by the Young Epilepsy Champions and hope that more people will be inspired to learn more about epilepsy after hearing their stories, I know I certainly have."
To nominate for Young Epilepsy Champions Awards 2014, visit youngepilepsy.org.uk.