Welsh singing icon Dame Shirley Bassey is supporting Barnardo's and asking women to put their best foot forward for the Barnardo's Shoe Appeal.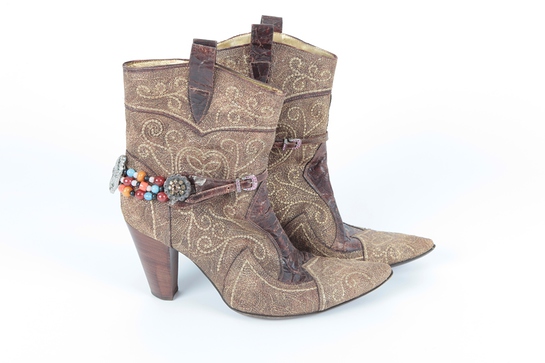 The Cardiff-born diva has joined the mass shoe de-clutter event, aimed at encouraging women all over the UK to free themselves from their unworn or unloved shoes and help raise thousands for the most vulnerable children.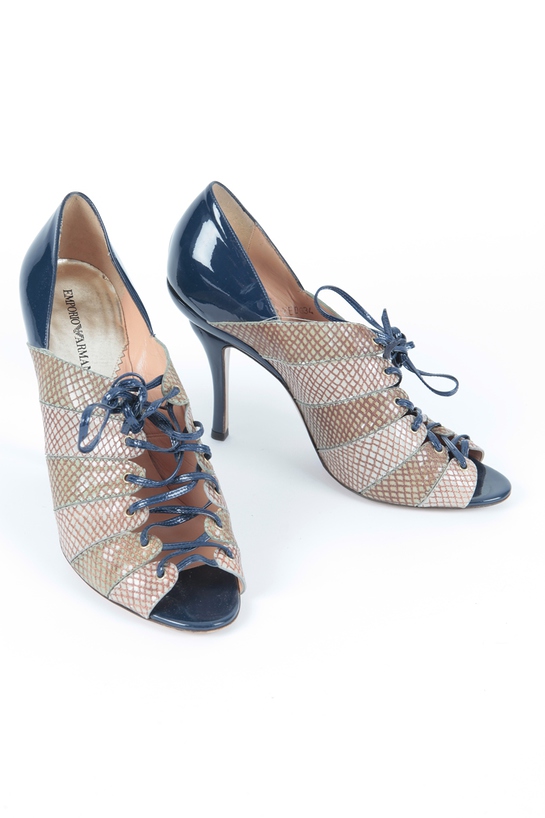 Dame Shirley, a Barnardo's supporter, said: "Like most women I have shoes that I certainly don't wear anymore. By giving them to the stock appeal, it's given me the perfect chance to clear out my shoe rail, donate the forgotten footwear and support a great cause. I'm urging everybody to 'step up' for the Shoe Appeal and donate their shoes to Barnardo's."
The international singing star has donated ten pairs of her favorite footwear, including elegant Emporio Armani sandals, glamorous chunky cowboy boots, peep toe Stuart Weitzman shoes and vintage style TTxTT evening shoes. Six pairs of shoes including the Armani sandals are currently on sale in the Cardiff Albany Road store. Anyone wishing to purchase shoes and not able to visit the store should contact Alex Corsi or Connie Pretty on 029 2048 8513.
Research shows British women adore their shoes. Recent figures indicate the typical woman has now amassed a collection of 39 pairs. It also revealed that 47 per cent of women bought a new pair of shoes every month and 15 per cent every fortnight.
Barnardo's is encouraging local ladies to donate the pairs of shoes they are no longer 'in love with' and are particularly in need of ladies shoes and accessories:
• The glitzy, glamorous shoes you bought for a friend's party and only wore once
• The boots you bought in a sale, but never really fitted properly
• The high heels that you can't walk in
• The bag that is just too big … if that is possible!
• The belts that are looped over the back of the door in the spare room?
Donated items will be sold through Barnardo's stores and profit from the appeal will go directly to supporting the charity's services. All stores are also happy to take donations of men's and children's shoes.
David Howells, Barnardo's Retail Area Manager, said: "This is a great opportunity to donate pre-loved shoes and help children and young people throughout Wales."