Jumpstart hosted their annual Boston Scribbles to Novels event on May 2.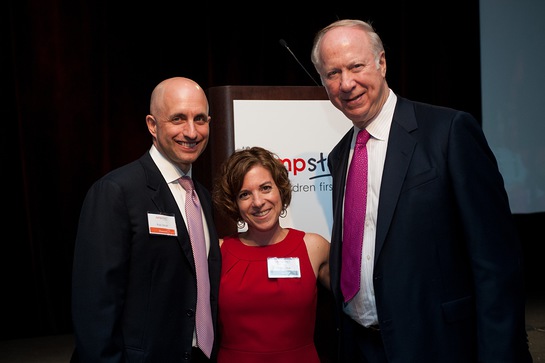 Scribbles to Novels is a unique fundraising event that provides attendees with the opportunity to meet well-known authors in an intimate setting and to help raise awareness of Jumpstart's mission to work toward the day every child in America enters kindergarten prepared to succeed. The event is took place at the Royal Sonesta Hotel Boston and featured a roundtable discussion highlighting the importance of literature and education in each of the author's lives.
David Gergen, CNN Political Analyst and New York Times bestselling author of Eyewitness to Power: The Essence of Leadership, Nixon to Clinton, served as the event's keynote speaker. Also in attendance was be Edgar-award winning writer of the Chet and Bernie mysteries, Peter Abrahams; television and radio sports commentator, sports reporter and New York Times bestselling author, Michael Holley; New York Times best-selling author of the popular Fancy Nancy books, Jane O'Connor; and Pulitzer Prize-winning author of A Thousand Acres and Moo, Jane Smiley.