Hollywood starlets including Taylor Ann Thompson ("Liz & Dick"), Peyton List ("Diary of a Wimpy Kid"), Bailee Madison ("Bridge to Terabithia"), Rowan Blanchard ("Spy Kids 4-D"), and Rachel Crow ("Big Time Rush"), walked the Pink Carpet at Beverly Hills retailer Un Deux Trois last week in support of the victims of the Boston Marathon bombings.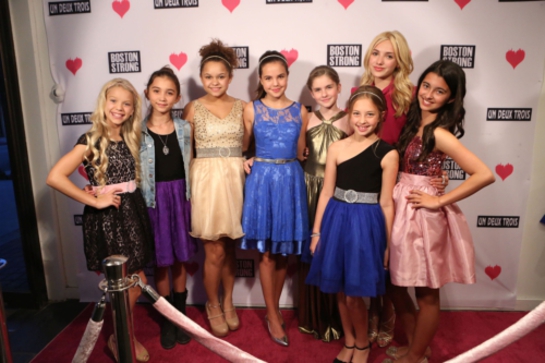 Beverly and Colin Shorkend, owners of the popular girl's fashion clothing store, opened their doors for a Girls' Night shopping spree with a percentage of all proceeds going to One Fund Boston.
"As soon as I heard about the terrible bombings," said host Taylor Ann Thompson (10), "I knew I had to do something. My mom [Boston native, Kelly Ann Thompson ] and I called up all our friends and asked everyone to help. Un Deux Trois is my favorite store, and they were so nice to host our Girls' Night. Any contribution we can make is the least we can do. You're never too young to make a difference."
To contribute to "One Fund Boston" visit: www.onefundboston.org.
Source: PR Newswire