The International Rescue Committee's young professional group, GenR, hosted their 3rd annual summer party this week at David Burke Garden at The James Hotel. The event raised funds for global and local humanitarian aid programs.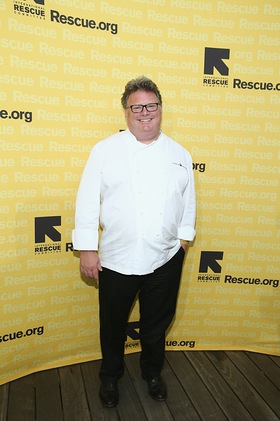 Guests included IRC New Roots spokesperson, Chef David Burke, actor Rob Gorrie ("One Life to Live") and Bhutanese refugee, Parbat Chapagai. The event highlighted the IRC's programs, both domestic and international, which empower refugees and people who have been displaced by conflict, political oppression, religious persecution or natural disaster and help them to rebuild their lives.
The International Rescue Committee responds to the world's worst humanitarian crises and helps people to survive and rebuild their lives. Founded in 1933 at the suggestion of Albert Einstein, the IRC offers lifesaving care and life-changing assistance to refugees forced to flee from war or disaster. Restoring safety, dignity and hope to millions who are uprooted and struggling to endure, the IRC leads the way from harm to home. For more information, visit rescue.org.
GenR(Generation Rescue) is a dynamic, diverse group of young professionals who have joined forces to advance the humanitarian work of the IRC.