Legendary actor Brian Blessed is to host the world premiere of action-documentary Lion Ark, attended by celebrity guests at the Raindance Film Festival on Tuesday, 1 October 2013.
Lion Ark is an uplifting story of bravery, compassion, camaraderie and determination, following the world's most ambitious and daring animal rescue.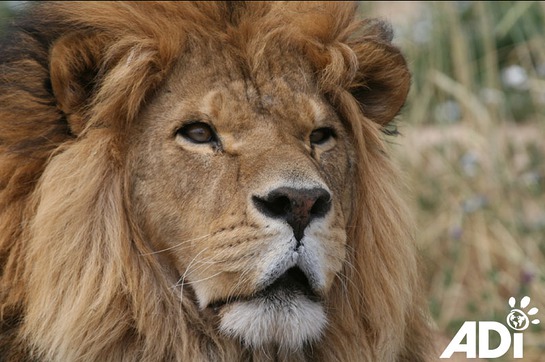 For two years, a team of investigators from Animal Defenders International (ADI) infiltrated the South American circus industry, filming everything they saw. The findings shocked a continent, and Bolivia banned animals in circuses. Most people thought that was it, but almost every circus defied the law – it was business and suffering as usual.
So, a year later the same team was back, tracking down the circuses and, in a series of raids, rescuing every animal. The film is the story of how a small group of people came together to secure and then enforce an animal protection law when no one thought it was possible.
The rescue was backed by Emmy award-winning TV host Bob Barker and ADI Ambassador and CSI actress Jorja Fox, both of whom appear in the film. Bob Barker's support enabled the rescue team to empty Bolivia of its suffering circus animals and build homes for them in the US.
Celebrities supporting the world premiere in the UK supporting include nutritionist Gillian McKeith, DJ Sarah Young, singer-songwriter Lynsey De Paul, TV host Wendy Turner-Webster and Northern Line's Dan Corsi.
Director Tim Phillips said, "I am overwhelmed by the roaring reviews and celebrity support for Lion Ark. This glamorous world premiere screening is a fitting tribute to the magnificent Lion Ark stars, now living in their Colorado sanctuary."
"I am so pleased to join ADI & support Lion Ark at its world premiere at Raindance Film Festival. Animals don't belong in the circus!" said DJ Sarah Young.
Twiggy said, "The dedication, skill and guts shown by the ADI rescue team in Lion Ark is inspiring."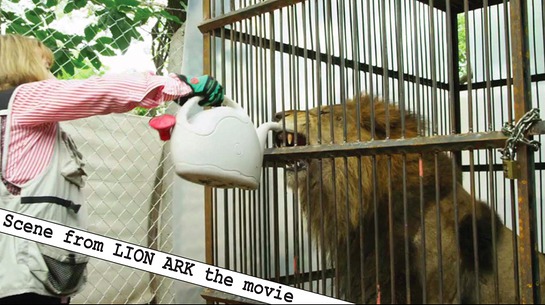 In the US, Jorja Fox will introduce Lion Ark at two screenings during the Mill Valley Film Festival. After the screenings on Saturday October 5th, at 2pm, and Tuesday 8th, at 3pm, the audience will be able to meet and question the rescue team and the production team behind the film.
Jorja will also host an After Party on October 5th. This unique event both celebrates the launch of Lion Ark and, also, offers guests early info on the animals ADI want to rescue next! To get your tickets to the party, click here.
For more information and to watch the trailer, please visit www.LionArkthemovie.com.
Source: Lion Ark, The Movie