By Steve Purcell on
The busy pop superstar finished off his week by raising the profile of humanitarian causes close to his heart.
On Thursday Martin added his voice to that of many other celebrities supporting the "Arctic 30" Greenpeace protesters recently arrested in Russia, writing on Facebook:
"30 people are facing charges of hooligamism in Russia for standing up to protect the Arctic from dangerous oil exploration. Stand with them to have the charges dropped, and help protect the Arctic for everyone."
The next day, the singer attended a gala in the United Arab Emirates held by Small World, a charity group sharing the Ricky Martin Foundation's goals of ensuring the well-being of children and preventing human trafficking.
Martin was presented with an award at the gala in recognition of his humanitarian work.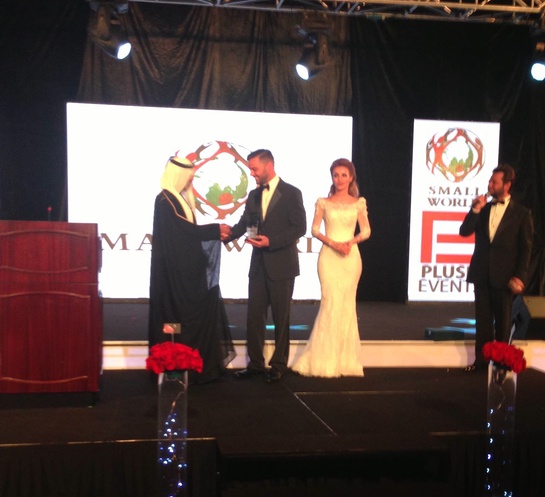 "Human trafficking has no place in our world today.", he wrote last year.
"This unscrupulous market — which consists of 27 million victims worldwide, according to the 2011 Trafficking in Persons Report — generates up to $32 billion annually, an amount rivalling that of the trafficking of arms and drugs. Of the 27 million, UNICEF estimates that 1.2 million are children who are trafficked every year to work as forced labor, in the commercial sex industry, in prostitution and in other forms of slavery.
"The statistics are staggering. Many contest them because the crimes are hidden. But numbers don't matter: Preventing one or 200 children from traffickers validates our mission.
"No one should be exploited and deprived of his or her freedom."