The competition to be named People for the Ethical Treatment of Animals (PETA) India's Hottest Vegetarian Celebrity of 2013 was fierce.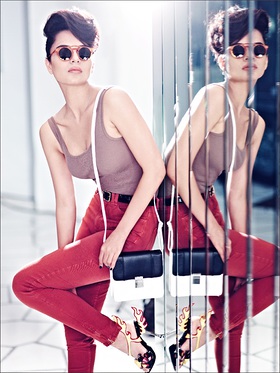 Early leaders Jacqueline Fernandez and Shahid Kapoor as well as Amitabh Bachchan, R Madhavan, Kareena Kapoor and Vidya Balan put up a real fight. But after thousands of votes were cast to help PETA India choose the winners, the results are in, and Bullett Raja hottie Vidyut Jammwal and Krrish 3 star Kangana Ranaut have taken top honours.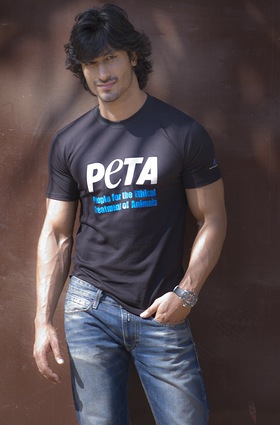 "Bollywood stars are truly shining for animals by choosing to go meat-free, and Vidyut's six-pack abs and Kangana's beauty are proof that a great way to get a killer body and looks is by not eating animals", says PETA UK Associate Director Mimi Bekhechi. "All of PETA India's nominees are winners for animals because they do not eat them."
Jammwal recently appeared in a PETA India ad promoting the health benefits of vegetarian foods. "I believe that everybody should be vegetarian because it has a lot of benefits", he says. "Being a vegetarian keeps you agile, keeps you on your toes and doesn't make you feel lazy. I personally believe that being vegetarian is the way because I have felt the changes – I have seen myself evolve as a human being, mentally as well as physically." And Ranaut, who recently went vegetarian, says, "We must not eat other animals. Besides, vegetarian organic food is far more healthy minus all the toxins".
In addition to causing animal suffering on a massive scale, eating meat has been conclusively linked to heart disease, strokes, diabetes, cancer and obesity. And a United Nations report concluded that a global shift towards a plant-based diet is necessary to combat the worst effects of climate change.
PETA India selected the winners based on several factors, including vote count. For more information on healthy and compassionate vegetarian food or to order your free vegan starter kit, please visit PETA.org.uk.