Pharrell Williams caused quite a stir with the Vivienne Westwood hat he wore to this year's Grammy Awards, and now the star has put his unique headwear up for auction to benefit charity.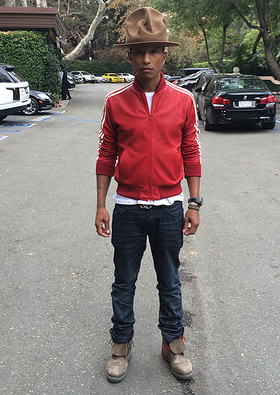 All proceeds benefit From One Hand to Another whose mission is to help change the world one kid at a time by giving them the tools and resources to meet their unique potential and empower them to nurture curiosity by learning through new technologies, arts, media and motivation! Find out more here.
Be quick – this auction ends on March 2. You can access the auction via eBay.