Here's something for the young cyclist in your life.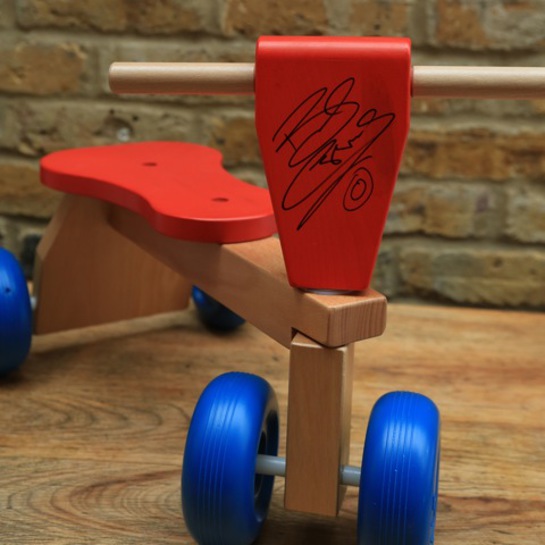 Sir Bradley Wiggins has signed a Galt trike for a charity auction raising money for TheTOYProject.
Bradley Wiggins – or Wiggo, as he is more affectionately known – sped into the public's conscience in 2012 following a mesmerising display in both the Tour de France and the London 2012 Olympic Games. Yet to those who had been following his career in the years before, Wiggins had been a huge success in bike racing across the world for a long time.
TheTOYProject provides basic support tools for children across the UK who have lost a family member or friend. These could be toys to use in play therapy to help children open up about their feelings or simply a teddy bear to comfort them at night. In addition to their work with bereaved children they provide toys to children in hospices and hospitals.
The auction runs until April 6, and can be accessed via Sellebrity.org.uk.