Best-selling author and UNHCR Goodwill Ambassador Khaled Hosseini has called on the international community to do more to help the tens of thousands of Syrians living in camps or towns across northern Iraq while praising the resilience of refugees.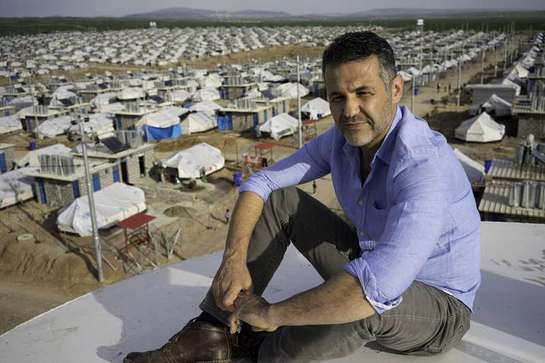 Hosseini, a former Afghan refugee, made the appeal at the end of a three-day visit this week to the Kurdistan Region of Iraq. He said that while much had been done by the government and aid organizations to meet the basic needs of the 220,000 registered Syrian refugees in the north, "much more is still needed."
UNHCR has been supporting the government of Iraq and the Kurdistan Regional Government to coordinate the humanitarian response to the refugees' protection and assistance needs. This includes the provision of registration and documentation, child protection, sexual and gender-based violence protection interventions, the provision of shelter, life-sustaining items and access to basic services, including legal and psycho-social support.
Since first teaming up with UNHCR in 2006, Hosseini has visited his native Afghanistan in 2007, 2009 and 2010 and Chad in 2007. His Khaled Hosseini Foundation also supports UNHCR projects to provide employment and education opportunities and health care for women and children.
"Everywhere I go, I am struck with the resilience of people," said Hosseini. "This resonates with me and I feel some sense of kinship, some part of my own background, my own family story. I have always found something in common with them no matter how different our backgrounds are."
Read the full story here.
Source: UNHCR