Independent national touring and recording artist Scott Helmer has opened for iconic acts like Heart, Eddie Money and 3 Doors Down, and now has a message for every non-profit trying to make this world a better place: "I value what you do, and I'm committed to helping sustain your good work."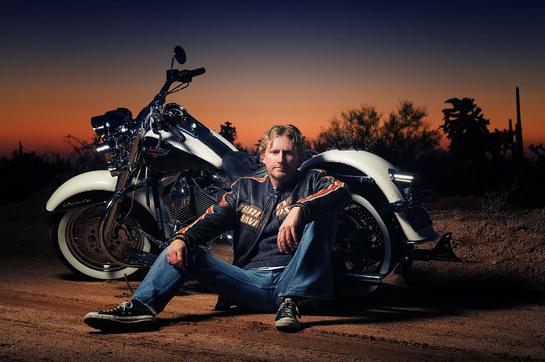 How will Helmer accomplish this? He's spending an entire year traveling more than 25,000 miles across America, performing 200+ concerts in venues ranging from elegant historic theatres to saloons to campgrounds to Harley-Davidson dealerships, all to help worthy groups raise $1 million for their good causes.
Any charitable group can participate, and it won't cost them a dime because Helmer is performing for free. Those with scheduled events between May 18, 2014 and April 24, 2015 can add Helmer to the mix. Others can use Helmer's tour to start planning a new event. He performs an upbeat, energetic solo-acoustic set of rock and country favorites along with original material from his new CD, Wake Me When It's Over. Each group must have a goal of raising at least $5,000 at its event so that 200 stops will reach the million-dollar goal. Helmer notes that he will not handle any money or donations for charities during performances.
Helmer's tour kicks off on May 17, 2014 with a motorcycle ride and concert to benefit the Wounded Warrior Project at Los Angeles Harley-Davidson of Anaheim and wraps up with a benefit for the Calumet Theatre in Michigan on April 25, 2015. In between he'll be helping raise funds for groups like COTS (Coalition On Temporary Shelter) in Detroit, MI; Second Harvest Community Food Bank in St. Joseph, MO; Can Do Canines in New Hope, MN; the Kostopulos Dream Foundation in Salt Lake City, UT; and the LINK in Atascadero, CA. A growing list of historic theatres (more than 35) will also raise funds with Helmer's help. An updated list of bookings can be found at Helmer's website on the Tour page.
Helmer's entire adventure will be filmed for his new television show called What Are You Waiting For? It will document his tour while sharing stories and featuring people and places that make America great. From companies to towns to individuals, Helmer's show will spotlight those who have overcome adversity to make a difference in the world. After making a huge mistake back in 2008 that cost him everything, including both his livelihood and his family, Helmer decided to not give up. Instead, he hit his own reset button and created a new life based on three things: Creating music, performing music, and helping others.
Groups that want to book Helmer to perform at their event should complete this registration form. Find more information about Scott Helmer at his website.
Source: PR Newswire