Pittsburgh native and legendary rocker Bret Michaels teamed up with Hard Rock Cafe Pittsburgh this week to create a signature menu item – a fantastic salad.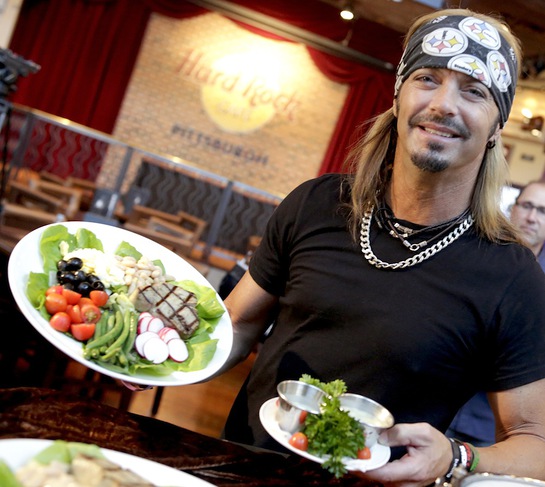 Yesterday, Bret Michaels was at Hard Rock Cafe Pittsburgh to kick off the month-long celebration and deliver a special guitar that will be added to Hard Rock's world-famous collection.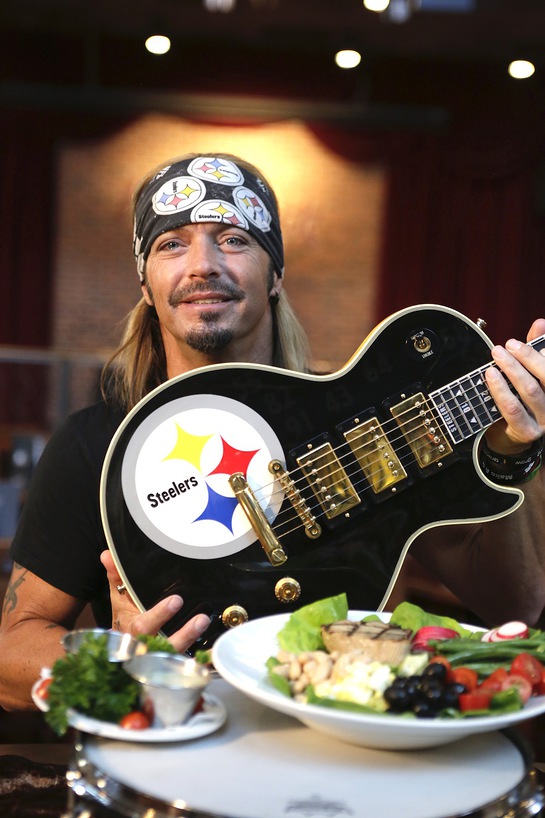 Michaels' menu item, the Nicoise Salad, will feature grilled tuna filet on a bed of bibb lettuce, mixed greens with green beans, grape tomatoes, hardboiled egg, cannellini beans and radishes served with lemon Dijon dressing. It will be available for $14.50 throughout the month of July at Hard Rock Cafe Pittsburgh. This is an extension of Bret's partnership with Hard Rock.
A portion of the retail price of the rocker's salad will benefit the Bret Michaels Life Rocks Foundation which supports charitable causes that are near to Bret's heart. The Foundation sends newly diagnosed Type 1 children to diabetes education camps and supports other causes such as veterans organizations, children's hospitals and pet charities.
Global entrepreneur and philanthropist Bret Michaels also donated his Pittsburgh Steelers guitar, one of only two in the world, to become a permanent part of the brand's world-famous memorabilia collection. The 77,000+ piece Hard Rock collection, which celebrates new and legendary music icons, is the world's greatest collection of music memorabilia.