Beyonce and #BeyGOOD will join forces with STATE Bags to bring school supplies to children in need in six cities.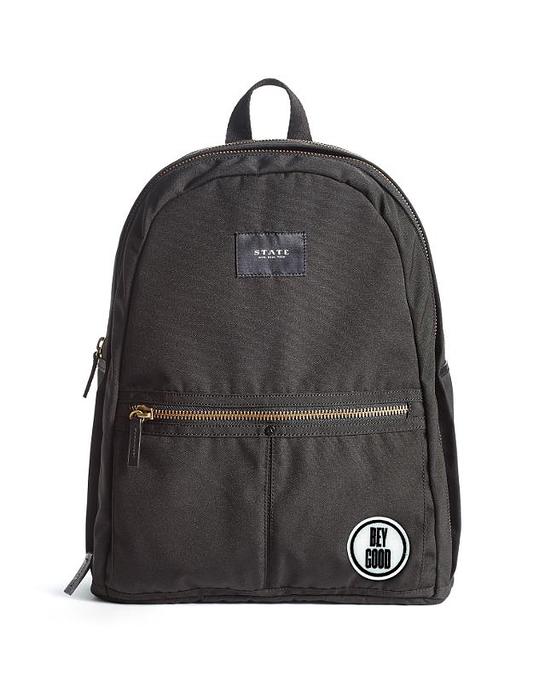 The #BeyGOODxSTATE GIVEBACKPACK Program will provide backpacks and school essentials to students in Charlotte, Baltimore, Washington DC, Philadelphia, Newark and New York City, as children prepare for the new school year.
In addition to providing over 2000 students with new backpacks this fall, the #BeyGOODxSTATE GIVEBACKPACK Program and STATE Bag's PackMen/Women will host high energy "pep rallies for good" to support local charities in each city. The rallies will be followed by a simulated shopping experience where all participating students will have the opportunity to stuff their #BeyGOOD STATE Bags with brand new school supplies.
In an effort to support as many youth as possible, shop.beyonce.com has made it easy for anyone to get involved. For a limited time, a special edition custom #BeyGOOD STATE Bag backpack will be available for purchase with all proceeds benefitting the 2014 Back To School Program initiative.
"STATE Bags addresses an immediate, growing need here in the US," says Scot Tatelman, STATE Bags co-Founder. "Our #BeyGOODxSTATE GIVEBACKPACK Program and inspirational bag drop events go beyond a simple material donation by providing children in underfunded communities the role models and motivation to beat the odds. Partnering with Beyonce's #BeyGOOD movement not only creates a platform for children to receive backpacks and school supplies for the upcoming year, but also drives them to reach their full potential."
Schedule for Bag Drops:
• August 18: Charlotte, NC – Communities in Schools
• August 21: Baltimore, MD- Family League of Baltimore in partnership with YMCA of Central Maryland
• August 22: Washington DC – DC Alliance of Youth Advocates
• August 27: Philadelphia, PA – Boys and Girls Club of Philadelphia
• August 29: Newark, NJ – SPARK Academy at KIPP School of Newark
• September 4: New York, NY – Brownsville/East NY public school in Brooklyn