Award-winning actress Judith Light, known for TV's Who's the Boss?, Dallas, and Ugly Betty, is joining the National Council on Aging (NCOA) to raise awareness about influenza ("the flu") this season.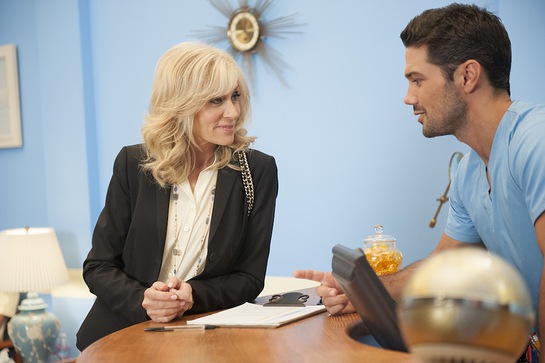 The Flu + You program, a national public education initiative by NCOA aims to educate adults 65 years of age and older, and those who care for them, about the seriousness of the flu, the importance of annual vaccination, and available vaccine options.
Light will appear in a Flu + You public service announcement (PSA) that will share information about the increased risk of flu in adults 65 years of age and older and the importance of understanding their flu vaccine options and getting an annual vaccine. According to the U.S. Centers for Disease Control and Prevention (CDC), the single best way to prevent the flu is to get an annual vaccination, which is recommended for everyone six months of age and older, with rare exception.
"I just turned 65 and I am busier than ever. I need to stay healthy and can't let the flu slow me down, so I received my annual vaccination and learned there are different flu vaccine options for people 65 and older," said Light. "I want to encourage others to speak with their doctor or pharmacist to find out more about simple steps they can take to help prevent the flu for themselves and the people they care about."
"Research shows that the immune system weakens with age, which means older adults are more likely to catch the flu and that they can suffer greater complications because of other health issues," said Albert Terrillion, DrPH, MEd, CPH, NCOA Senior Director for Clinical and Community Partnerships and Director of NCOA's Self-Management Alliance. "Through Flu + You, we encourage all older adults to help protect themselves by getting vaccinated as early in the season as possible."
The flu is a contagious illness that can be severe and life-threatening, especially for older adults. Adults aged 65 and older typically account for more than half (60 percent) of flu-related hospitalizations and almost all (90 percent) of flu-related deaths. The flu can make existing health problems worse and is especially dangerous for people with chronic conditions, which commonly affect older adults. In fact, among adults 65 years of age and older, 41 percent have diabetes, 42 percent have coronary disease, and 16 percent have chronic obstructive pulmonary disease. Furthermore, 86 percent of adults aged 65 and older have at least one chronic condition, and 68 percent of Medicare beneficiaries have two or more, which makes flu vaccination all the more important in this age group.
Adults 65 years of age and older have flu vaccine options, including the traditional, standard-dose vaccine and a higher-dose vaccine specifically designed to address the age-related weakening of the immune system. The higher-dose flu vaccine, which includes four times the antigen compared with the standard-dose vaccine, triggers the body to produce more antibody against the flu virus. Older adults should speak with their health care provider about the risk of catching the flu and how it can be prevented, including the best vaccine option for them. Flu vaccination is a Medicare Part B benefit, which means there is no copay for eligible beneficiaries 65 years of age and older.
Find out more at www.ncoa.org/Flu.