More than 200 turned out to Prime Stache in Philadelphia to raise funds and support the Todd Herremans Foundation.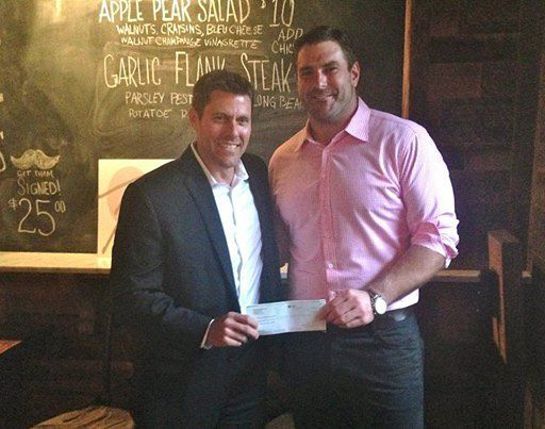 Todd Herremans was joined by teammates Brent Celek, Matt Barkley, Wade Smith, and Jeremy Maclin.
Players mingled with the fans, signing autographs and taking photos, with 50% of the evening's proceeds going to the Herremans Foundation.
The Todd Herremans Foundation, started by the Philadelphia Eagles offensive lineman two years ago, was created to "help where help is needed by providing resources for various charitable organizations, to effect positive change in our communities.