With more than 600 attendees since the inaugural event in 2013, The Todd Herremans Foundation is back this year with the third annual Hoops for Help Fundraiser.
The basketball-themed event, which takes place on Thursday, March 26, 2015, will be held at Vie Restaurant, 600 N. Broad Street. The evening will feature dinner, live and silent auctions and entertainment, as well as athletes, celebrities and more. Tickets can be purchased online by visiting here.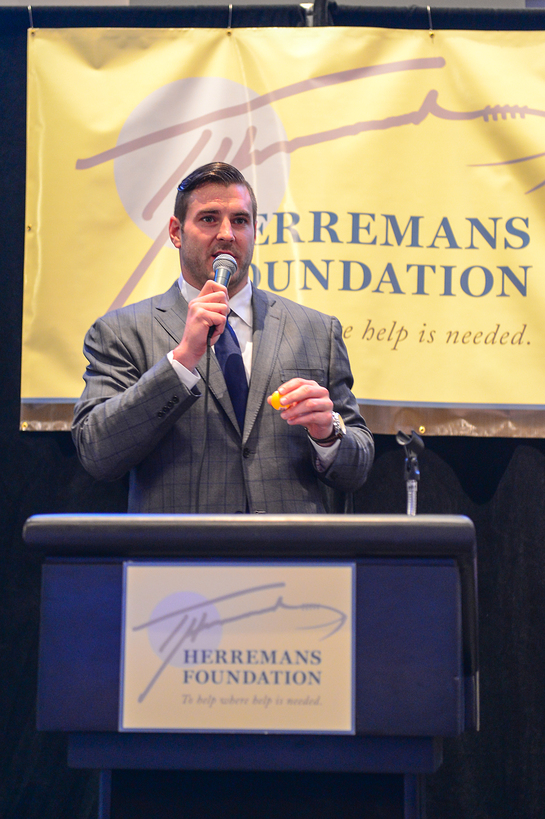 Individual tickets are priced at $325, and guests will receive entrance to the event, dinner and drinks, and a chance to mix and mingle with local athletes and celebrities. Attendees will also be randomly assigned to one of the NCAA's final sweet sixteen teams. In past years, those on a first place team received iPads and GoPro cameras, and second place received an autographed Todd Herremans jersey. Sponsorships and tables are also available starting at $3000.
Past beneficiaries from the event included Alzheimer's Association Recreation Center of Philadelphia, Bringing Hope Home, Cooper Hospital Social Work Division, Kevin from Heaven, Magee Rehabilitation and Zhang Sah Martial Arts/MostSports+.
This year, selected charities will receive a surprise visit by Todd to make a check presentation at their offices soon after the event. Joining Ameriprise, ACME Markets and Cherry Hill Imports, additional sponsors this year include Lelas/Madigan/Curtis Wealth Management Group, Lincoln Financial Group, REIT Management and Research, LLC and United Doors. Sponsorship opportunities are still available and for more information, please call 231-740-5809 or email Marilee@herremansfoundation.org.