Save the Children ambassador Myleene Klass recently traveled to Nepal to see first-hand the impact a lack of access to basic healthcare is having on young lives.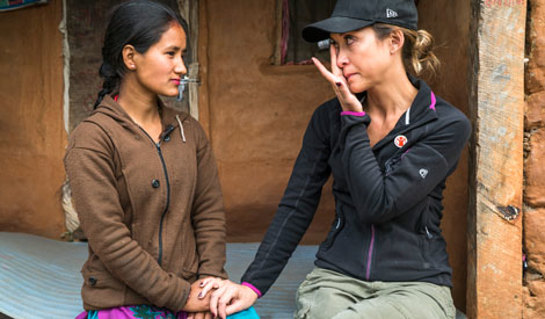 "As a mum, I know how terrifying it is to give birth, even with a trained midwife available to help," says Klass, "But in Nepal I heard some harrowing stories.
"I met mums who had to walk on foot or were carried for up to seven hours in a wicker basket to get to a clinic because there aren't any ambulances; women who had to give birth by the side of the road without a health worker present; mothers who couldn't afford basic medical care for their children – the result was horrifying, and always the same: children dying needlessly."
To read the full blog about her trip, click here.